Description:
What Is The Angry Gran Halloween Game About?
Dive into the dark and mysterious world of "Angry Gran Halloween", an adrenaline-pumping action-adventure game that tells the tale of a daring grandmother and her mission to escape confinement. The backdrop for this thrilling escape is no ordinary location but a psychiatric facility strategically situated right in the pulsing heart of Halloween Village.
The Halloween Village is renowned for its uncanny ability to bring the spirit of the Halloween holiday to life in ways most have never seen. As the holiday festivities reach their peak, the atmosphere in the village grows more electrifying, with each corner filled with surprising and sometimes eerie occurrences. From the haunted houses to the streets bustling with trick-or-treaters, every inch of the village is drenched in spooky charm.
In this mesmerizing adventure, our fierce and indomitable grandmother is presented with a challenge like never before. As she charts her course to freedom, she encounters a series of daunting obstacles that could halt her escape. Lurking bats swing from hidden crevices, ghastly monsters prowl the alleyways, and monstrous spiders weave their silken webs across her path. On the streets, careening buses pose a deadly threat, and an army of pumpkins, brought to life by the Halloween spirit, attempts to block her way.
As if the external challenges weren't enough, our protagonist's fiery temper occasionally gets the best of her. Unable to contain her anger, she dashes headlong through the village streets, shoving unsuspecting elderly citizens with unmatched vigour and strength. But the question remains: can this tenacious grandmother outpace her pursuers and put enough distance between her and the confinements of her hospital?
In this game, you, the player, become the wind beneath grandma's wings. Master the controls, guiding her to jump with precision, lean with agility, and bypass the countless challenges in her path. Along the way, keep an eye out for precious bonuses, gleaming coins, and hidden treasures to amplify your score and boost your gameplay. With the riches you gather, make your way to the shop to refine and amplify Grandma's abilities, ensuring she remains a step ahead of her adversaries.
But that's not all! As you delve deeper into this exhilarating game, a special surprise awaits. Demonstrate your prowess and unlock an enigmatic new character, a bone-chilling skeleton that promises to add an extra layer of fun and excitement.
"Angry Gran Halloween" promises a unique blend of action, adventure, and spine-tingling suspense. Will you rise to the challenge and aid our fearless grandmother in her quest for freedom? Dive in, play, and let the Halloween fun begin! Don't miss out on this enchanting adventure that is waiting for you, like in many of our free online girl's puzzle games and fun girls' HTML5 games.Date

Added On Chicago Time: 27 October 2023 12:20

Content rating
Everyone, Pegi 3

Similar Online Games:
-Jewels Classic
-Jewels Blitz 6
-Jungle Match
-Candy Rush
-BFFs High School First Date Look
-Halloween Makeup Trends
-Angry Gran Halloween

Walkthrough
Check the video instructions of ''Angry Gran Halloween'' online here on Brightygames.com.
Tags:

arcade

halloween

grany

run

skill

fun

online

free

unblocked

avoid

angry gran halloween unblocked

pumpkin

angry granny halloween

angry gran run halloween village
Available on: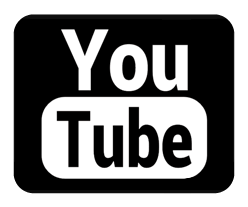 Latest Games Added