Description:
BFFs High School First Date Look: Fashion Fun Awaits!
Get ready to embark on a stylish adventure in "BFFs High School First Date Look" as you take on the role of a fashionista tasked with styling your best friends for their thrilling high school first date! Your mission? Mix and match trendy outfits, experiment with hairstyles, and select the perfect accessories to help your friends feel confident and impress their dates. Can you curate the ultimate ensemble that captures their unique style and personalities? It's time to dive into the world of fashion and make magic happen!
A Back-to-School Reunion: Summer has flown by, and it's time for high school to resume. In this exciting girl game, you'll reunite with your best friends, who are gearing up for their very first date of the school year. The girls are brimming with excitement and have turned to you for your impeccable fashion sense. Let's lend our expertise and assist our friends in preparing for their high school date. Can you help them discover the perfect outfit that not only reflects their individuality but also leaves a lasting impression on their dates? Let's find out!
How to Play: Your mission is to curate six trendy looks that are absolutely date-worthy. The first girl is eagerly awaiting her transformation, so let's kickstart the fashion extravaganza. Access her wardrobe, which is brimming with an array of exquisite clothing items, dazzling jewellery, chic hairstyles, and accessories galore. Feel free to experiment with multiple combinations to select the outfit that perfectly suits her. Once she's ready, it's time to move on to the next girl and assemble an even more enchanting date ensemble for her. Your goal is to dress up all the girls to ensure they're prepared for their first date and ready to have a blast. Let the fashion festivities begin, and may the best outfits win!
Are you up for the challenge of crafting impeccable date looks for your best friends? Join the fashion frenzy and have a blast playing "BFFs High School First Date Look"! Don't miss out on this enchanting adventure that is waiting for you, like in many of our free online girl's puzzle games and fun girls' HTML5 games.

Date Added 24 October 2023


Tags:

girls

dress up

make up

bffs

fashion

outfits

playcute games

high school

first date look

bffs high school first date look unblocked
Available on: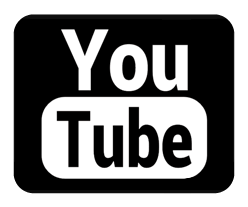 Latest Games Added