Description:
What Is Jungle Match?
Venture into the heart of the wild with "Jungle Match" a vibrant and dynamic match-3 puzzle game that beckons you to unlock the secrets of the jungle! Be prepared to be captivated by the shimmering hues and mesmerizing patterns as you align glistening gems, succulent fruits, and exotic plants in sets of three or more to clear the board and amplify your score.
What is The Story In Jungle Match?
Dive into a lush world that brims with challenges at every twist and turn. Each level presents you with specific tasks, from gathering rare flowers to collecting juicy fruits, all within a set number of moves displayed at the top-left of your screen. Will you be able to strategize and complete your goals or find yourself in a tropical tangle?
But it's not just about matching; it's about strategy. Think ahead, plan your moves, and be sure not to box yourself into a corner. Each completed challenge fetches you a reward, a token of appreciation from the jungle for your puzzle-solving prowess! After a bustling day, unwind amidst the sounds of chirping birds and rustling leaves. Engage your brain, relish the vibrant aesthetics, and immerse yourself in a tropical journey that is as challenging as it is soothing.
So, are you prepared to embark on a rainforest rendezvous? Puzzle your way through the verdant canopy and discover the hidden treasures of the "Jungle Match"! May the spirit of the jungle guide your moves and bring you untold success! Don't miss out on this enchanting adventure that is waiting for you, like in many of our free online puzzle games and fun HTML5 games.
Date Added 29 September 2023


Tags:

puzzle

matching

match 3

match three

brain

thinking

jungle

match fruits

tasks

collect flowers

html5

mobile

play online jungle match game

jungle match unblocked
Available on: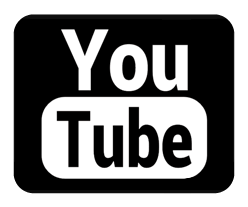 Latest Games Added