Description:
Jewels Blitz 6: An Enchanting Adventure; try it now on Brightygames!
Dive into the captivating world of Jewels Blitz 6, the newest and eagerly anticipated 6th edition of the iconic Match 3 gaming series. This enthralling journey transports players into the heart of Central America's rich history and entices them with the allure of its ancient civilizations.
Venture through the dense jungles and discover hidden Mayan Temples, each more breathtaking and mysterious than the last. As you navigate through these ancient structures, you'll face intricate puzzles waiting to be unlocked. Each temple holds a unique secret, a story left untold, a riddle echoing through time. Will you be the one to unravel these age-old enigmas?
With hundreds of meticulously designed levels to challenge your skills, you'll lose yourself in a world of sparkling gems and thrilling gameplay. The Daily Missions keep the excitement fresh, providing new challenges every day, while the Weekly Challenges test your mettle and reward you with exclusive prizes.
As you progress, you'll accumulate gold, which can be used to purchase helpful items to assist you on your quest. But that's not all – the game also showers you with magical items, each possessing unique powers to aid you in your journey and to make every match a spectacle.
Jewels Blitz 6 is more than just a game; it's an immersive experience that combines strategic gameplay with a rich storyline, ensuring hours of entertainment for both newcomers and loyal fans of the series. Don't miss out on this enchanting adventure; the ancient civilizations are waiting for you, like in many of our free online puzzle games and fun HTML5 games.
Date Added 20 September 2023


Tags:

puzzle

matching

match 3

match three

games

online

free

softgames

legendary match 3 game

match 3 unblocked games

mayan temples

missions

gold

magic

mobiles

android

ipad

iphone

touchscreen

tablet
Available on: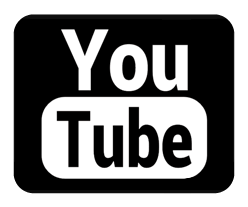 Latest Games Added