Description:
Halloween Allure: Mastering Makeup Magic
As the veil between the living and the supernatural thins, Halloween emerges as the ultimate canvas for self-expression. Whether a makeup novice or a seasoned artist, Halloween Allure: Mastering Makeup Magic will be your guiding light, offering the most mesmerizing and trendsetting looks for this spooky season.
Game Overview:
In the enchanting world of "Halloween Allure", social media sensations guide you through a transformative experience. Our renowned influencers – Kiki, Riri, and Regina – have curated three spectacular looks that are set to take the Halloween makeup scene by storm:


Unicorn Utopia with Kiki:

Dive into the ethereal realm of unicorns. Kiki's passion for bright, shimmering aesthetics will guide you to achieve a look infused with dazzling glitters, hypnotic hues, and the iridescent magic synonymous with these mythical creatures. Embrace the aesthetic with scintillating eye makeup and various luminous face gems.

Dia de Los Muertes Magic with Riri:

Journey into the rich tapestry of the Day of the Dead. Riri's inspiration draws from deep, vibrant colours, capturing the essence of this sacred celebration. Complete the transformation by adorning her hair with intricate accessories, crafting a breathtaking Halloween visage.

Fantasy Elegance with Regina:

Let Regina introduce you to the world of sophisticated fantasy. Emphasize her eyes with the most radiant of shadows and beautify her with floral garlands that cascade across her face and neck, painting a picture of ethereal beauty.

Gameplay Dynamics:
Start with Kiki's radiant unicorn aesthetics. Prep her face, and let your brushes dance to the rhythm of glitter and colour.

Transition to Riri's look, immersing yourself in dark, captivating shades and accentuating with ornate hair accessories for a Halloween marvel.

Conclude with Regina, crafting a fantasy-infused look with shimmering shadows and graceful floral arrangements.
Once your artistic journey reaches its crescendo, capture the collective magic of your creations with a group photograph. This remembrance will testify to your evolving skills and the enchanting night. Prepare your brushes, unleash your creativity, and let "Halloween Allure: Mastering Makeup Magic" be your guiding star. Here's to a spellbinding time! Don't miss out on this enchanting adventure that is waiting for you, like in many of our free online girl's puzzle games and fun girls' HTML5 games.

Date Added Chicago Time: 27 October 2023 12:20
Tags:

girls

dress up

make up

ability

for gilrs

free

online

halloween makeup trends unblocked

halloween allure

mastering makeup magic
Available on: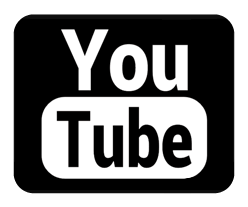 Latest Games Added