Description:
What Is Candy Rush?
Game Description: Candy Rush - A Sweet Logic Challenge Awaits! Get ready for a sugar-coated adventure that will test your logic and puzzle-solving skills like never before in "Candy Rush." This super addictive game promises hours of delightful gameplay as you embark on a journey through 100 captivating levels filled with candy-coloured challenges. Collect, strategize, and conquer to satisfy your candy cravings!
A World of Candy Logic: "Candy Rush" is more than just a game; it's a thrilling logic challenge that will leave you craving for more. Each level offers a unique puzzle to solve, requiring you to collect a specific number of candy blocks from two to four types. It's a sweet task, but it won't be a walk in the candy park!
Step Into the Candy World: Immerse yourself in a world of colourful candies, each with its own delightful charm. As you progress, the challenges become increasingly complex, putting your logical thinking to the test. With restrictions on the number of steps, every move counts, so plan your candy collection wisely.
Boost Your Candy Power: "Candy Rush" spices things up with the addition of boosts that can enhance your gameplay. Use these power-ups strategically to overcome challenging levels and achieve sweet victory. It's all about making the game cooler and more fun as you aim to complete each level with pleasure.
Explore the In-Game Store: Need a little extra help on your candy-collecting quest? The in-game store is your go-to destination. Discover a variety of tools and aids that can assist you in completing this exciting game. Stock up on essentials and enhance your candy-crushing prowess.
Speed Run Challenge: Fancy yourself a speedster? "Candy Rush" offers you the ultimate challenge: how many levels can you complete in just 5 minutes? It's a race against time, and the clock is ticking. Are you up for the speed run challenge, baby? Let the countdown begin!
Satisfy Your Candy Cravings: "Candy Rush" is the perfect game for those who crave a blend of logic, strategy, and sweetness. It's a world where candy blocks become the building blocks of your success. Collect, strategize, and conquer as you progress through level after level of delicious challenges.
The Sweetest Logic Adventure Awaits: Prepare to be charmed by the candy-filled world of "Candy Rush." With addictive gameplay, a variety of levels, and a dash of boost-enhanced fun, this game is sure to satisfy your gaming cravings. How many levels can you conquer? There's only one way to find out - let's play and embark on a candy-filled adventure today! Don't miss out on this enchanting adventure that is waiting for you, like in many of our free online puzzle games and fun HTML5 games.
Date Added 23 October 2023


Tags:

candy

puzzle

match

match 3

coins

logic

sweets

jelly

jewels

shop

arcade

kids friendly

no blood

no cruelty

candy rush unblocked
Available on: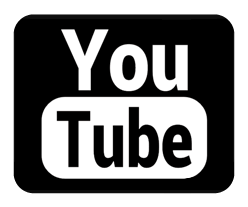 Latest Games Added