Description:
What Is The Real City Driver Game?
Embark on an adrenaline-fueled journey into street racing with Real City Driver. As you delve into this thrilling online game, you can carve out a career as a top-notch street racer. Kickstart your journey by selecting your initial car; from there, the city streets become your playground.
Engage in high-octane races where your car hurtles down the road, steadily gaining speed against fierce opponents. Experience the exhilaration of drifting through sharp turns, skillfully navigating various obstacles, making gravity-defying jumps from strategically placed springboards, and strategically overtaking rivals. Securing the first position grants you victory and valuable points to acquire even more powerful cars.
Real City Driver 3D takes realism to new heights, presenting the entire city in day and night modes. If you crave an authentic driving experience, this game is your ticket to becoming a real driver. Take the wheel of six unique cars, each offering thrills, and explore a city adorned with numerous jumps and challenges awaiting daring stunts. Customize your chosen car with a palette of colors and embark on a new level of driving expertise.
Perfect for players seeking more than just a race, Real City Driver delivers a nuanced and immersive driving encounter, pushing the boundaries for those who crave the thrill of the road. Are you ready for the challenge? It's time to hit the streets and prove your driving prowess. Also, try other similar car games and the most excellent unblocked game here on BrightyGames.

Controls:
WASD - drive/move
Spacebar - slow down
F - action
C - Change the camera.

Date Added Chicago Time: 14 November 2023 08:04
Platform PC and Web browser

Similar Online Car Games:
Canyon Valley Rally
Championship Rally
2 Player Police Racing
Traffic Tour Game
Mouse 2 Player Moto Racing
Trial 2 Player Moto Racing
Dirt Bike Max Duel
GP Moto Racing 3
Trial Bike Epic Stunts
Motorbike
Slow Roads.io
Montblanc Legend Red: The Race
Nitro Speed
Japan Drift Racing Car Simulator
Circuit Challenge
Super Race 3D
Super SUV Driving
Park It
City Car Driving 5
Crash & Stunt
Derby Crash 5
Car Crash Game Online
Real High Stunt Car Extreme
Simple Car Crash
Real City Driver

Content rating
Everyone, Pegi 3

Walkthrough
Check the Real City Driver's video instructions and YouTube gameplay online on Brightygames.com.
Tags:

car

driving

racing

drive

city

simulator

simulation

drift

realistic

english

car physics

driving skills

play online real city driver game

real city driver unblocked
Available on: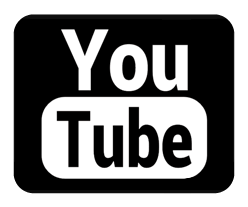 Latest Games Added