Description:
Title: Simple Car Crash - Unleash the Mayhem of Destruction
"Simple Car Crash" is not just a game; it's an adrenaline-fueled journey into the world of high-speed collisions and rampant destruction. In this realistic car crash simulator, you're not just a driver but an orchestrator of chaos, commanding a range of vehicles down treacherous ramps and into the heart of devastation.
As the game begins, you're presented with an extensive selection of vehicles with distinct characteristics. Choose from small cars nimble enough to weave through tight spaces to massive trucks capable of causing colossal damage. The variety ensures that every playthrough offers a new experience in destruction.
The core of "Simple Car Crash" is its realistic physics engine. As you launch your vehicle down the ramp, every collision is a spectacle of physics. Cars crumple, metal twists, glass shatters, and parts scatter, all rendered in stunning detail. The game's graphics engine brings each wreck to life, making every crash a visual feast.
Your objective in this game is not just to crash but to do so with style and strategy. Survive dizzying encounters, navigate challenging environments, and prove your mettle amid automotive chaos. Each level presents a new set of obstacles and opportunities for destruction, pushing you to refine your crashing technique.
"Simple Car Crash" offers various camera modes, allowing you to witness the carnage from multiple perspectives. Watch from a third-person view to see the full scope of the destruction, or switch to a first-person perspective for an up-close and personal experience of the crash. These different viewpoints add depth to the game, ensuring that no two hits are identical.
The vehicle controls in the game are designed to be realistic and intuitive, providing an immersive driving experience. Feel the rush as you accelerate down the ramp, the tension as you approach the point of impact, and the thrill as you witness the collision's aftermath.
As you progress, the game challenges you to be creative in your approach to destruction. Experiment with different vehicles, speeds, and angles to achieve spectacular crashes. Each level allows you to explore new ways to wreck your car, from high-speed head-on collisions to intricate multi-vehicle pile-ups.
The game also emphasizes the consequences of high-speed impacts. Push your vehicle to its limits and watch it transform from a pristine machine into a twisted wreck. Focusing on the aftermath of crashes adds a layer of strategy to the game; the faster you go, the more dramatic the destruction.
"Simple Car Crash" is more than a simple crash simulator; it's a playground for destruction enthusiasts. Whether you're a casual player looking for explosive fun or a hardcore gamer seeking a challenge, this game offers something for everyone. Unleash your destructive side, explore the limits of automotive havoc, and revel in the mayhem of "Simple Car Crash." Get ready to experience car wars like never before, where your only goal is to create the most jaw-dropping crashes imaginable. Also, try other similar car games and the most excellent unblocked game here on BrightyGames.

Controls:
WASD - drive/move
Spacebar - slow down
F - action
C - Change the camera.

Date Added Chicago Time: 11 November 2023 08:25
Platform PC and Web browser

Similar Online Car Games:
Canyon Valley Rally
Championship Rally
2 Player Police Racing
Traffic Tour Game
Mouse 2 Player Moto Racing
Trial 2 Player Moto Racing
Dirt Bike Max Duel
GP Moto Racing 3
Trial Bike Epic Stunts
Motorbike
Slow Roads.io
Montblanc Legend Red: The Race
Nitro Speed
Japan Drift Racing Car Simulator
Circuit Challenge
Super Race 3D
Super SUV Driving
Park It
City Car Driving 5
Crash & Stunt
Derby Crash 5
Car Crash Game Online
Real High Stunt Car Extreme
Simple Car Crash

Content rating
Everyone, Pegi 3

Walkthrough
Check the video instructions and YouTube gameplay of the Simple Car Crash online on Brightygames.com.
Tags:

cars

arena

tucks

test drive

destroy

smash

3d games

webgl

for boys

car simulator

simple car crash unblocked

play online simple car crash game
Available on: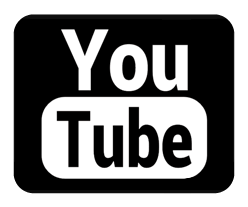 Latest Games Added