Description:
Join the fun provided by this new bike-ATV and quadbike game called Trial 2 Player Moto Racing only on Brightygames!

Take part in grueling competitions against competent opponents, and do all in your power to outwit them at every move in this
bike race
. The tracks are crazy and difficult, so you must put your talents to the test to complete them. To be successful in this game, you are going to need to have quick reflexes and quick thinking. 1 player can play the game, or you can split that screen and let your best friends join you in a madness mountain bike race.
About Trial 2 Player Moto Racing?

You may continue to work as a test racer while simultaneously improving your driving talents to the point where you are the best on the virtual track in this high-quality racing simulation with a cartoony look. You have been given the mission of traveling to the hills so that you can compete on the most cutting-edge motorbikes currently available. You will be able to select your car at the beginning of the game, and then you will get in line with the other participants in the race and try other similar
unblocked racing games
here on BrightyGames!
How To Play Trial 2 Player Moto Racing?
To Play the game first, you must select to join the 1-player or 2-player modes, knowing the game has different game settings depending on your game mode. You can also modify the game's intensity from easy to normal and hard if you are playing solo against these skills bot bike racers. If you think you have what it takes to win some of the most furious motocross races ever, then go ahead and click the Play button so that we can see what you've got!
Release Date
28 November 2022
Developer Vitalitygames.com and Brightestgames.com
Platform PC and Web browser
HTTPS Ready Yes
Tags:

moto

motobike

motorbike

dirt bike

racing mode

racing 3d

bike racing

3d bike racing

speed

quad

atv

arcade

2 player

2 player racing

vitality

new vitality

games for kids

free online

challenging

motorbike races

wacky races

webgl

unblocked games 76
Available on: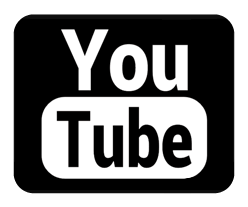 Latest Games Added