Description:
What Is Real High Stunt Car Extreme?
"Real High Stunt Car Extreme" beckons you to strap in for a high-octane experience where gravity is a mere suggestion, and the thrill of acrobatics reigns supreme. This game is a virtual playground for those who worship at the altar of speed, precision, and daring. From the meticulously designed main tracks for those seeking a joyride through the clouds to the adrenaline-packed bonus tracks that will test your mettle, "Real High Stunt Car Extreme" delivers an unparalleled driving escapade.
Upon starting the game, you are greeted with a sleek, powerful stunt car—your chariot awaiting your command to unleash its potential. The tarmac stretches out before you, a runway to the sky where each ramp leads to aerial ballets, and each level promises a crescendo of excitement. As you navigate the winding roads, each turn is an opportunity to demonstrate your driving finesse, and every obstacle is a chance to showcase your improvisational prowess.
The journey in "Real High Stunt Car Extreme" is a masterclass in control. The keys become an extension of your will; each press a decision between glory and the abyss. Manoeuvre your vehicle with the precision of a surgeon, threading your way through labyrinthine courses that demand not only speed but also a strategist's mind.
But it's the jumps that are the heart of this game. Prepare for the stomach-dropping sensation as you launch off massive ramps, the world stretching beneath you. In these moments of freefall, time slows, and you're tasked with executing stunts that defy belief. Spin, roll, and twist your car through the air, each movement calculated to rake in the maximum points and etch your name in the annals of extreme stunt legends. So, are you ready to rev those engines and rule the roads? Also, try other similar car games and the most excellent unblocked game here on BrightyGames.

Date Added Chicago Time: 31 October 2023 15:15
Platform PC and Web browser

Similar Online Car Games:
Canyon Valley Rally
Championship Rally
2 Player Police Racing
Traffic Tour Game
Mouse 2 Player Moto Racing
Trial 2 Player Moto Racing
Dirt Bike Max Duel
GP Moto Racing 3
Trial Bike Epic Stunts
Motorbike
Slow Roads.io
Montblanc Legend Red: The Race
Nitro Speed
Japan Drift Racing Car Simulator
Circuit Challenge
Super Race 3D
Super SUV Driving
Park It
City Car Driving 5
Crash & Stunt
Derby Crash 5
Car Crash Game Online
Real High Stunt Car Extreme

Content rating
Everyone, Pegi 3

Walkthrough
Check the video instructions and YouTube gameplay of the Real High Stunt Car Extreme online on Brightygames.com.
Tags:

cars

games

sky

driving

parking

stunts

1 players

car games unblocked

play online real high stunt car extreme game

real high stunt car extreme unblocked
Available on: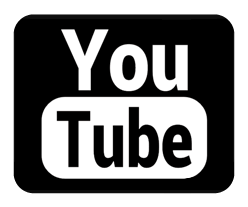 Latest Games Added