Description:
GP Moto Racing 3 game it's now free online on Brightygames!

The adrenaline-pumping video
game GP Moto Racing 3
puts you in charge of one of three high-performance
motorcycles
in the context of a racing competition. You will have access to the first bike as soon as the game begins, and you will be able to unlock the other
two bikes
as you make further progress in the challenging courses in this
bike race
.
What Is the GP Moto Racing 3 game about?

You have the option to
play
GP Moto Racing 3d game
modes in either a race or a time attack format. In race mode, you compete against other riders on a track, and you'll need to be skilled and fast on your feet to outmanoeuvre them and be the first to reach the finish line. Time attack mode, on the other hand, tasks you with setting the quickest time on a track and gives you the opportunity to test your boundaries while also pushing your bike to its absolute maximum potential. GP Moto Racing 3 is a thrilling and engaging experience that is guaranteed to have you coming back for more, regardless of how long you've been a fan of
racing games
or if you're just getting started with them. Why hold off then?
How To Play online GP Moto Racing 3?

In addition to all of these exciting and amazing small jobs, in which you will drive all over the map of the city, avoiding hazardous barriers, doing cool pirouettes, and a great deal more, the game also has a number of other activities. You also have the option to go on a journey across the globe, seeing all of its regions. On a motorcycle, you may take use of powerful and precise brakes, quick steering, and a comfortable riding position on the rear tire. We hope you have an enjoyable and try to claim victory in this
unblocked bike racing game
here on BrightyGames!
Date added
9 January 2023
Platform
PC and Web browser
Similar Car Racing Games
:
Canyon Valley Rally
Championship Rally
2 Player Police Racing
Traffic Tour Game
Mouse 2 Player Moto Racing
Trial 2 Player Moto Racing
Dirt Bike Max Duel
GP Moto Racing 3
Content rating

Everyone, Pegi 3
Walkthrough

Check the video instruction and Youtube gameplay of GP Moto Racing 3 online on Brightygames.com.
Tags:

bikes

motorbike

motorcycles

3d motorcycle

racing 3d

bike racer

3d bike racing

games for kids

3d free

online

free online

arcade

speed

webgl

unblocked games 76

gp moto racing 3 unblocked
Available on: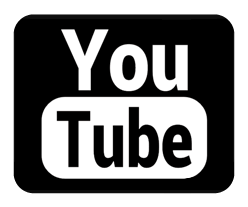 Latest Games Added