Description:
What Is E30 Drift Simulator?
E30 Drift Simulator offers a virtual slice of automotive nirvana for those passionate about tire-squealing, smoke-filled drifting action. This game caters to enthusiasts of the iconic E30, a car revered for its dynamic capabilities and classic silhouette, providing an immersive and adrenaline-pumping experience.
Gameplay Dynamics: Step into the driver's seat and immerse yourself in the visceral thrill of drifting with the E30 Drift Simulator. It's not just about flooring the accelerator; it's about understanding the delicate dance between power and poise. You aim to execute flawless drifts through the game's vibrant cityscape, where each corner invites you to showcase your skills.
Precision and Style: The heart of the game lies in precision. Navigate the tight turns and nail those drifts to rack up points that translate into in-game currency. With each daring manoeuvre, you carve your legacy onto the asphalt. The points you accrue unlock a world of customization for your E30, from engine tweaks to aesthetic modifications. Create a machine that not only drifts like a dream but also reflects your flair.
Open World Exploration: E30 Drift Simulator's expansive city is your playground. Freely roam the open world, discovering various districts and hidden gems that make the perfect backdrop for your high-octane exploits. Each district offers unique challenges and opportunities to refine your drifting technique and put your upgraded E30 to the test.
Realistic Driving Physics: True to its simulation roots, the game boasts authentic physics that will demand your utmost concentration and skill. The immersive driving model captures what makes drifting with an E30 such a sought-after experience. It's about feeling the grip give way to just the right amount of slide, all while maintaining control at breakneck speeds.
Challenges for Every Drifter: Whether you're a seasoned pro or a newcomer to the art of drifting, the E30 Drift Simulator presents various challenges to engage with. Time trials, drifting contests, and precision-based missions will test your mettle and push you to improve. And with each challenge conquered, you'll solidify your status as a drifting legend.
Ready, Set, Drift!
Prepare to embark on a drifting journey like no other. E30 Drift Simulator isn't just about the destination; it's about savouring the exhilarating ride along the way. So, tighten your seatbelt, rev your engine, and let the city streets bear witness to the poetry of your drift. Our racing odyssey begins now! Also, try other similar car games and the most excellent unblocked game here on BrightyGames.

Date Added Chicago Time: 7 November 2023 06:38
Platform PC and Web browser

Similar Car Racing Games:
Canyon Valley Rally
Championship Rally
2 Player Police Racing
Traffic Tour Game
Mouse 2 Player Moto Racing
Trial 2 Player Moto Racing
Dirt Bike Max Duel
GP Moto Racing 3
Trial Bike Epic Stunts
Motorbike
Slow Roads.io
Montblanc Legend Red: The Race
Nitro Speed
Japan Drift Racing Car Simulator
Circuit Challenge
Super Race 3D
Super SUV Driving
Park It
City Car Driving 5
Derby Crash 5
Driving in London
Street Car Race Ultimate
Racing Car
Real Drift Multiplayer 2
Highway Cars Traffic Racer
E30 Drift Simulator

Content rating
Everyone, Pegi 3

Walkthrough
Check the video instructions and YouTube gameplay of the E30 Drift Simulator on Brightygames.com.
Tags:

e30

bmw

cars

driving

city

drive

drifting

drift

3d games

3d car games

3d car simulator

play online e30 drift simulator game

drift simulator

e30 drift simulator unblocked
Available on: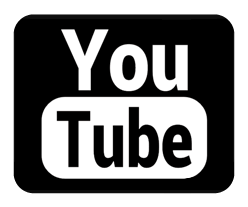 Latest Games Added