Description:
What Is Real Drift Multiplayer 2?
Play the Real Drift Multiplayer 2 and adrenaline on asphalt unblocked on Brightygames! Prepare to ignite the streets with "Real Drift Multiplayer 2", the ultimate drift racing experience that leaves a mark, both on the tarmac and in your heart. Dive into the exhilarating world of drift racing, where precision meets passion and where every turn is a test of skill and nerve.
As the newest recruit in a renowned professional drift team, you are not just here to drive – you're here to make a statement. Awaiting you are formidable challenges in Racing, Drifting, and the uninhibited Freeride mode. With 30 distinct vehicles at your disposal, ranging from nimble cars to rugged trucks, mastery means being able to command every vehicle type in every scenario.
Tips: Are you up for the challenge to claim the coveted title of 'King of Drift'? Show off your prowess on a variety of tracks, each more challenging than the last. The game features 8 specialized terrains for both drift and race modes, pushing your skills to the edge. Customize and tweak your ride to fit your unique style, ensuring you stand out in every competition.
But it's not all about competition. If the racing circuits feel too constraining, unleash your spirit in the open city mode. Here, freedom is your only guideline. Roam the streets, perfecting your drift or engaging in wild races, pushing the boundaries of your skill and your car's performance. Seek out special ramps to execute daredevil jumps and defy the very laws of physics.
"Real Drift Multiplayer 2: Adrenaline on Asphalt" invites you to a world where the scent of burning rubber is a badge of honour and where the only thing more thrilling than the journey is the drift. Are you ready to leave your mark? Also, try other similar car games and the most excellent unblocked game here on BrightyGames.

Date Added Chicago Time: 2 October 2023
Platform PC and Web browser

Similar Car Racing Games:
Canyon Valley Rally
Championship Rally
2 Player Police Racing
Traffic Tour Game
Mouse 2 Player Moto Racing
Trial 2 Player Moto Racing
Dirt Bike Max Duel
GP Moto Racing 3
Trial Bike Epic Stunts
Motorbike
Slow Roads.io
Montblanc Legend Red: The Race
Nitro Speed
Japan Drift Racing Car Simulator
Circuit Challenge
Super Race 3D
Super SUV Driving
Park It
City Car Driving 5
Derby Crash 5
Driving in London
Street Car Race Ultimate
Racing Car
Real Drift Multiplayer 2

Content rating
Everyone, Pegi 3

Walkthrough
Check the video instructions and YouTube gameplay of Real Drift Multiplayer 2 on Brightygames.com.
Tags:

cars

drifting

race

racing

webgl

1 player

real drift multiplayer 2 unblocked

cardriving

rokito games

adrenaline drift showdown
Available on: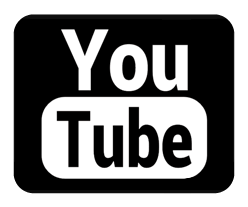 Latest Games Added