Description:
What Is The Highway Cars Traffic Racer Game About?
Every soul, whether child or adult, holds within it a relentless racer, a spirit that yearns to unravel the mysteries of asphalt jungles and the ecstasy of sheer speed. "Highway Cars Traffic Racer'' the ultimate racing saga, awakens this dormant spirit, catapulting players into endless roads bathed in challenge and thrill. The game dazzles with its breathtaking graphics and authentic soundtracks, immersing players of all ages into a captivating world of racing. Here, the pulse races, the heart thrums, and the adrenaline rush is perpetual.
Dive Deep into a World of Racing
A plethora of vehicles awaits your selection in "Highway Cars Traffic Racer." The game offers five meticulously designed car models, with the first being a gift to kickstart your racing journey. Though initially limited to basic shades of black, white, and yellow, a spectrum of vibrant colours becomes available for customization as you progress. And that's not all! The early stages might offer limited wheel designs and internal modifications. Still, as you conquer tracks and accumulate wealth, a world of upgrades unfurls before you, enhancing your racecar's aesthetics and performance.
Choose Your Racing Destiny
Highway Cars Traffic Racer boasts four distinct racing modes tailored to satiate varying racing appetites:
One-Way Drive

: Enjoy the thrill of speed without worrying about oncoming traffic.

Two-Way Challenge

: Test your reflexes with traffic coming from both directions.

Time-Trial Race

: It's you against the clock. Every second counts!

Bomb Ride

: A high-stakes mode where speed is the only saviour from a ticking bomb beneath your car.
Additionally, to make each race truly unique, players can select the ambience of their journey. Whether you prefer the serene calm of the morning sun, the mysterious allure of nighttime, or the challenges of a rainy day, "Highway Rendezvous" offers it all.
Embark on the Ultimate Racing Expedition
With every mile you conquer and every challenge you master, "Highway Cars Traffic Racer" rewards you with coins, allowing you to enhance your vehicle and game experience further. It's more than just a race; it's a journey, an expedition where every turn holds a new story, and every track offers a new challenge. Rev your engines, feel the asphalt beneath your wheels, and dive deep into the mesmerizing world of "Highway Cars Traffic Racer'' the ultimate racing saga. Your racing odyssey begins now! Also, try other similar car games and the most excellent unblocked game here on BrightyGames.

Date Added Chicago Time: 9 October 2023
Platform PC and Web browser

Similar Car Racing Games:
Canyon Valley Rally
Championship Rally
2 Player Police Racing
Traffic Tour Game
Mouse 2 Player Moto Racing
Trial 2 Player Moto Racing
Dirt Bike Max Duel
GP Moto Racing 3
Trial Bike Epic Stunts
Motorbike
Slow Roads.io
Montblanc Legend Red: The Race
Nitro Speed
Japan Drift Racing Car Simulator
Circuit Challenge
Super Race 3D
Super SUV Driving
Park It
City Car Driving 5
Derby Crash 5
Driving in London
Street Car Race Ultimate
Racing Car
Real Drift Multiplayer 2
Highway Cars Traffic Racer

Content rating
Everyone, Pegi 3

Walkthrough
Check the video instructions and YouTube gameplay of Highway Cars Traffic Racer on Brightygames.com.

Tags:

cars

highway

drive

race

3d games

3d car games

ability

1 player

traffic

avoid cars

car driving

rokito games

highway road racing

play online highway cars traffic racer

highway cars traffic racerunblocked
Available on: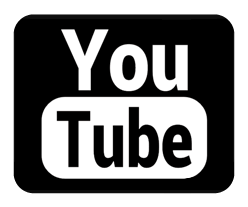 Latest Games Added