Description:
Game Description: 3D Car Simulator - Choose Your Ride and Hit the Road. Get ready to embark on a thrilling driving adventure with "3D Car Simulator." This open-world driving game offers an array of exciting options to satisfy every car enthusiast. Reserve your time, grab a snack, and dive into a virtual world where the road is yours to conquer.
A Trio of Remarkable Cars: "3D Car Simulator" presents you with a trio of distinct vehicles to choose from, each with its own unique charm and capabilities. Your journey begins with an old but reliable car. While it may not be the flashiest, its decent performance and handling promise an enjoyable driving experience.
Experience the Thrill of Law Enforcement: Next up, you'll have the opportunity to step into the shoes of a law enforcement officer with access to a police car. Flip the switch and watch the police lights illuminate, immersing you in an authentic virtual police pursuit that feels remarkably real. Chase down suspects, maintain order, and uphold the law in this exciting role-play option.
Unleash the Rally Car's Power: Last but not least, you'll have the chance to take the wheel of a rally car. While it can hold its own on city streets, this car truly shines when it's faced with challenging terrain and sandy roads. Conquer deserts and mountains with ease as you explore the full extent of this powerful vehicle's capabilities.
Maps, Cars, and More: "3D Car Simulator" offers an assortment of maps and vehicles to cater to your every driving desire. Whether you prefer a leisurely drive in the city or an adrenaline-pumping off-road adventure, this game has you covered. With options like a vintage car, a racing car, and more, the possibilities are endless.
Master the Art of Realistic Driving: Experience the thrill of realistic driving physics as you navigate through a captivating 3D world. Immerse yourself in the open road, where every twist and turn provides a new challenge and adventure.
Choose Your Path, Enjoy the Ride
: The desert and mountains beckon, the city streets await your exploration, and the pursuit of justice calls you to action. "3D Car Simulator" lets you choose your path and enjoy the ride, all from the comfort of your screen. Also, try other similar
car games
and the most excellent
unblocked game
here on BrightyGames.
Tags:

cars

driving

maps

police

turbo

skills

car simualtor

3d car games

play online 3d car simulator game

3d car simulator unblocked
Available on: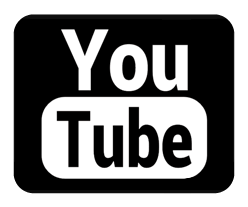 Latest Games Added