Description:
What Is Offroad Moto Mania?
Gear up for an unparalleled offroad moto cross racing extravaganza with "Offroad Moto Mania," an adrenaline-fueled game that promises to elevate your racing experience to new heights. Get ready to unleash your engine's power, kick up dirt clouds, and navigate challenging terrains that test your skills and determination.
In the heart of "Offroad Moto Mania," players are thrust into a world where the thrill of the race takes centre stage. Whether you're a novice rider or a seasoned pro, this game caters to all skill levels, delivering heart-pounding action, intense competition, and an immersive racing environment that will leave you on the edge of your seat.
Embark on the Offroad Moto Mania online adventure, where a series of exhilarating races await your mastery. Each race presents escalating difficulty levels, ensuring that every participant experiences a test of skill, strategy, and sheer speed. Your mission, should you accept it, is to race against time and fellow competitors, aiming to be the first to cross the finish line after navigating challenging laps.
How To Play?
Take control of your offroad beast with precision and finesse, using the arrows or the WASD keys to drive. Feel the rush as you accelerate, master the art of braking using the space key, and utilize the R key for a quick reset if you find yourself amid a heart-stopping crash. Your racing time is of the essence, so strive to complete each lap in the shortest time possible, proving your mettle as the ultimate offroad motocross champion.
But the excitement doesn't end there. "Offroad Moto Mania" invites you to test your racing prowess against computer-controlled motorcycles, adding an extra layer of challenge and intensity to each race. Are you up for the challenge? Show your skills, aim for victory, and revel in the glory of conquering the rugged terrains.
As you cross the finish line, don't stop there! "Offroad Moto Mania" is just the beginning of a thrilling journey into the world of bike racing games 3D. After conquering this challenge, explore many other exciting titles on BrightyGames. The race is on. Let the Offroad Moto Mania commence! Strap on your helmet, choose your ride, and prepare for the ultimate off-road escapade, like in many of our selected bike racing games on Brightygames!

Instructions:
C -Change the Camera,
R -Reset Bike,
Space – Jump,
L -Shift – Sprint / Nitro.

Date Added Chicago Time: 19 November 2023 11:38
Platform PC, Web browsers and mobile devices.
HTTPS Ready Yes

Content rating
Everyone, Pegi 3

Walkthrough
Check the video instructions and YouTube gameplay of Offroad Moto Mania online on Brightygames.com.
Tags:

bikes

dirtbike

moto

two wheels

race

racing

3d games

3d bike race

offroad

instant games studio

racing and driving

webgl

boys

fun

online games

english

play online offroad moto mania game

offroad moto mania unblocked
Available on: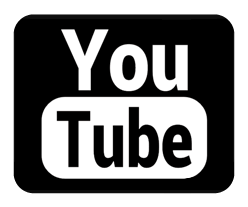 Latest Games Added