Description:
"Bike Jump: Skyward Bound"
Have you ever gazed up at the vast expanse of the sky and wondered if it's possible to touch it on a two-wheeler? "Bike Jump" challenges this very notion and invites you to embark on a thrilling journey like never before. Prepare to propel yourself to towering heights, break barriers, and experience the exhilaration of soaring through the air!
Welcome to the Realm of Sky High Stunts:
"Bike Jump: Skyward Bound" isn't just a game; it's a celestial adventure that promises to stretch your imagination. As you saddle up on your motorcycle, the ground becomes a mere memory and the sky – your new playground. Glide, swerve, and perform breathtaking stunts that defy both gravity and belief.
Redefining Motorcycle Adventures: Every ramp is a gateway to the heavens, and every leap is a testament to the human spirit and engineering marvel. Your motorcycle isn't just a vehicle; it's your winged steed, designed to carry you to the stars and beyond. Dive into a plethora of diverse, intricate, and colourful locations that will leave you awestruck and yearning for more.
The Art of the Jump: It's not just about acceleration and take-off. The real challenge lies in the trajectory, the mid-air manoeuvres, and the precise landings. As you progress, you'll realize that every jump is a puzzle, a strategic blend of power, angle, and timing.
Customize and Conquer: Your journey will be riddled with challenges, but success lies in preparation. Invest in strategic upgrades for your motorcycle and even jetpack enhancements to boost your flight capability. Outfit your ride with the best gear, ensuring you soar higher and longer with each jump.
Stunning Visuals & Immersive Gameplay: Dive into an immersive experience with rich 3D graphics that paint a vivid, captivating world. Every pixel is meticulously crafted to give you a lifelike experience. Couple this with an intuitive control system, and you have a game that's not only visually stunning but also incredibly user-friendly.
For the Novice and the Pro: Whether you're a first-timer just dipping your toes into the gaming world or a seasoned player looking for your next big challenge, "Bike Jump: Skyward Bound" caters to all. With its tiered difficulty levels and adaptive gameplay, you're bound to find a challenge that matches your skill set.
So, are you ready to redefine boundaries and aim for the stars? Strap on your helmet, ignite the engines and embark on a journey that promises not just thrills but a transcendence into a world where the sky is not the limit, but just the beginning! Join us in "Bike Jump: Skyward Bound" and redefine gravity! Strap on your helmet, choose your ride, and prepare for the ultimate off-road escapade, like in many of our selected bike racing games on Brightygames!

Controls:
Arrow keys or WASD - Ride Bike
Right Click - Jetpack
Platform PC and Web browser
HTTPS Ready Yes

Content rating
Everyone, Pegi 3

Walkthrough
Check the video instructions and YouTube gameplay of Bike Jump online on Brightygames.com.
Tags:

moto

motorbike

motorcycles

motorcycle driver

3d motorcycle

stuntman stuntman

fun

free online games

new games

online free game

webgl

bike jump unblocked

unblocked games premium

unblocked games at school
Available on: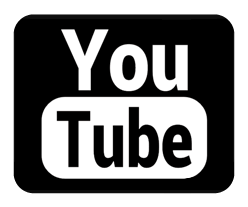 Latest Games Added