Description:
What Is The Moto Xtreme Game About?
Rev up your engines for "Moto Xtreme," a riveting motorcycle racing simulation that delivers a high-octane dose of adrenaline straight to your screen. Here, you don the helmet of a daredevil motorcyclist, primed to conquer the track with sheer horsepower and audacity. This isn't just a game—it's a full-throttle journey into the heart of extreme sports.
From the moment you grip the virtual handlebars in "Moto Xtreme," you transcend from a mere player to a virtuoso of velocity, embarking on a series of progressively challenging levels. Each stage presents a new gauntlet of gravity-defying stunts and a series of seemingly insurmountable obstacles that will test the limits of your reflexes and resolve.
As the game begins, you find yourself at the precipice of an adventure that promises no competitors, only you against the elements of the extreme. The inaugural level is a mere taste of the thrilling escapade that awaits, with the tracks evolving into a labyrinthine array of treacherous terrain. With each descent into a valley and climb over a hill, you'll need to muster all your skills to navigate the unpredictable road ahead.
The landscapes in "Moto Xtreme" are not just obstacles; they are monstrous constructs with jagged edges and sharp-toothed traps that could mean the end of your run with a single misstep. Your mission is to master the art of the jump, execute flips and tricks mid-air, and land with the precision of a seasoned pro. Align your motorcycle in perfect harmony with the laws of physics as you soar through the air, and brace for the impact that follows. Strap on your helmet, choose your ride, and prepare for the ultimate off-road escapade, like in many of our selected bike racing games on Brightygames!

Date Added Chicago Time: 3 November 2023 06:04

Controls: Arrow keys or WASD to ride the bikes.
Platform PC, Web browsers and mobile devices.
HTTPS Ready Yes

Content rating
Everyone, Pegi 3

Walkthrough
Check the video instructions and YouTube gameplay of Moto Xtreme online on Brightygames.com.
Tags:

bikes

moto

drive

driving

motocross

1 player

html5

boys

kids

fun

free

online games

mobiles

android

ipad

iphone

touchscreen

tablet

unblocked games

moto xtreme unblocked
Available on: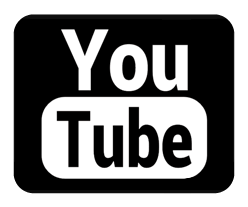 Latest Games Added