Description:
What Is Grand Cyber City?
"Grand Cyber City" invites you to embark on an epic journey set in a futuristic world. This game offers a wide range of thrilling vehicle simulations, from cars and bikes to rocketships and parachute jumps. You'll dive into an expansive cityscape with various gameplay modes such as missions, races, challenges, and free exploration.
In this exciting online experience, the distant future unfolds before you. Choose your vehicle and line up alongside competitors on the starting grid. As the signal goes off, slam the gas pedal and accelerate into action. Navigate the dynamic city streets, deftly manoeuvre around obstacles, tackle high-speed turns, and aim to outpace your rivals. Victory in each race earns you valuable points in the world of "Grand Cyber City."
But this game offers more than just racing. It boasts a multitude of game modes to keep you engaged. Take on challenging missions, participate in thrilling races, solve intricate puzzles, or simply savour the freedom of free exploration. The entire city is your playground, and the possibilities are endless.
Customization is a key feature here. Modify your dream vehicle, whether it's upgrading its performance or adding powerful weapons. Unleash your creativity by personalizing every aspect, from paint jobs to engine enhancements. Craft a unique vehicle that reflects your style and hit the streets in style.
As you navigate this cyberpunk-inspired city, you'll encounter a world brimming with energy and surprises around every corner. Whether you're collecting valuable coins, embarking on rocket-fueled adventures, or simply cruising the streets, "Grand Cyber City" promises an immersive and exhilarating experience. Buckle up, rev your engines, and prepare for a super adventure unlike any other. Best of luck on your journey! Also, try other similar car games and the most excellent unblocked game here on BrightyGames.
How to Play Grand Cyber City Online:
PLAYER 1:
Move: "W, A, S, D" or "ARROW KEYS"
NOS: "SHIFT" or "N"
Weapon: "Q" or "E"
Look behind: "T"
Reset Car: "R"
Change camera: "C"
IF YOU ARE PLAYING 2 PLAYERS
PLAYER 1:
Move: "W, A, S, D"
NOS: "SHIFT" or "N"
Open gun: "F"
Look behind: "T"
Reset Car: "R"
Change camera: "C"
PLAYER 2:
Move: "ARROW KEYS"
NOS: "M"
Activate gun: "J"
Look behind: "L"
Reset Car: "U"
Change camera: "O".

Date Added Date added Chicago Time: 26 October 2023
Platform PC and Web browser

Similar Car Racing Games:
Canyon Valley Rally
Championship Rally
2 Player Police Racing
Traffic Tour Game
Mouse 2 Player Moto Racing
Trial 2 Player Moto Racing
Dirt Bike Max Duel
GP Moto Racing 3
Trial Bike Epic Stunts
Motorbike
Slow Roads.io
Montblanc Legend Red: The Race
Nitro Speed
Japan Drift Racing Car Simulator
Circuit Challenge
Super Race 3D
Super SUV Driving
Park It
City Car Driving 5
Derby Crash 5
Driving in London
Street Car Race Ultimate
Racing Car
Real Drift Multiplayer 2
Grand Cyber City

Content rating
Everyone, Pegi 3

Walkthrough
Check the video instructions and YouTube gameplay of Grand Cyber City on Brightygames.com.
Tags:

cars

futuristic

adventure

fly

race

drive

driving

racing and driving

stunts

cyber

2 players

1 player

3d games

3d car games

free

games

online

grand cyber city unblocked
Available on: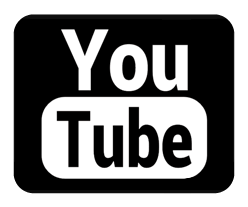 Latest Games Added