Description:
What is Bubble Shooter Candy 3?
Get ready for a sweet burst of fun with "Bubble Shooter Candy 3," the delightful sequel in our "Marksman" series that's sure to brighten up your day with a sprinkle of candy-coated challenges. This addictive puzzle game comes with two tantalizing modes to satisfy your gaming cravings: the Classic for a leisurely pace and the Timed for a rush of adrenaline.
Indulge in a World of Colorful Confectionery:
This isn't just your average bubble shooter; it's a vibrant world of sugary spheres waiting to explode in a cascade of colours. "Bubble Shooter Candy 3" is not only about precision but also about strategy. The game's dynamic mechanic of lowering the target every five missed shots adds an engaging twist, keeping you on your toes and your mind razor-sharp.
Clever Candies with a Challenge:
The candies in this game are no ordinary bubbles; they're smart, they're sneaky, and they're ready to test your skills. You'll need more than just a sweet tooth to conquer these confections; you'll need foresight, strategy, and a knack for pattern recognition.
Gameplay That's Easy to Learn but Hard to Master:
The goal is simple, but achieving it is a delicious challenge. Armed with a trusty arrow, aim and shoot at clusters of candies of the same colour to make them disappear. The satisfaction of watching them pop and sizzle is as rewarding as the points you'll rack up.
Choose Your Flavor of Fun:
In Classic mode, take your time to aim and enjoy the game at a leisurely pace—perfect for unwinding after a long day. If you're in the mood for a more thrilling experience, switch to Timed mode, where every second counts. Race against the clock to clear the candies before time runs out!
A Treat for Your Brain:
"Bubble Shooter Candy 3" is more than just a game; it's a delightful escape that allows your brain to relax and rejuvenate. It's the perfect quick break to reset your focus and lift your spirits. So, whether you're looking to chill out or challenge yourself, "Bubble Shooter Candy 3" offers a burst of jubilant energy to brighten your day. Dive into this candy-coated puzzle adventure and let the fun begin. Good luck, and enjoy the sugar rush! Don't miss out on this enchanting adventure that is waiting for you, like in many of our free online puzzle games and fun HTML5 games.
Date Added Chicago Time: 31 October 2023 15:47


Tags:

candies

arcade

kids

girls

bubble shooter

puzzle

bubble

bubbles

html5

1 player

html5

candy

candy shooter

bubble shooter candy 3 unblocked
Available on: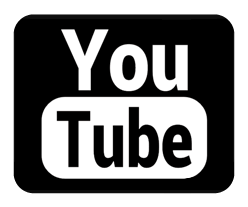 Latest Games Added