Description:
What Is The Barbie Fashionistas Style Your Crew Game About?
Title: Barbie Fashionistas: Runway Designer Challenge
Embrace the elegance and creativity of the fashion world in "Barbie Fashionistas: Runway Designer Challenge" presented by Brightygames.com. Step into the role of a visionary fashion show organizer and set the stage for a night that will dazzle the industry's elite. With Barbie and her friends as your muses, you have the power to create a runway event that showcases your unique style and the splendour of haute couture.
Gameplay Experience:
Please start by selecting from various models, including Barbie herself, each with their distinct figure and complexion.

Dive into a virtual closet with fashion pieces, from chic skirts and tops to glamorous dresses, stilettos, and statement accessories.

Dress up your models to embody the themes you envision, coordinating outfits that resonate with your artistic direction.

Showcase Setup:
Design the ambience of your fashion gala by choosing from various prestigious venues, be it a sophisticated studio, a serene park, or an opulent opera house.

Customize your runway with decorations and props that align with your fashion show's concept, whether a grand ball, a scientific exhibition, or a whimsical party.

Lighting and Effects:
Enhance the atmosphere with lighting choices that complement the mood of your show, from dramatic spotlights to soft ambient glow.

Add the final touches of sparkle and glitter, ensuring that every aspect of your presentation is picture-perfect.

Interactive Features:
Utilize user-friendly drag-and-drop mechanics to position models and decor on your digital canvas effortlessly.

Experiment with the scale of characters and objects to create dynamic scenes that capture the audience's imagination.

Opt to work with pre-styled characters or craft original looks to fill your runway with unique creations.

Social Sharing:
After you've set the stage and the fashion show is a go, share snapshots of your magnificent event on Brightygames.com, celebrating your achievement with other fashion lovers and aspiring designers. Don't miss out on this enchanting adventure that is waiting for you, like in many of our free online girl's puzzle games and fun girls' HTML5 games.

Date Added Chicago Time: 2 November 2023 17:33
Tags:

online games

games for girls

dress up

barbie

fashion

barbie dress up

dolls

touchscreen

html5

android

barbie fashionistas style your crew unblocked
Available on: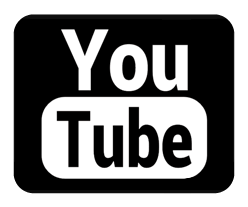 Latest Games Added