Description:
What Is Up, Up, Up And How To Play It Online?
Step into the enchanting world of elevating the upward odyssey in ''Up, Up, Up'' where reality seamlessly blends with dreams and fantastical adventures await. Embark on an exhilarating journey, aiding a courageous young girl in her quest to ascend to the highest reaches of the world.
Challenges Await: As you ascend closer to the heavens, be prepared to confront an array of challenges and obstacles that stand in your way. Your journey will test your agility, cunning, and problem-solving skills as you navigate through dangers, unravel puzzles, and overcome hurdles.
The Thrill of the Climb: In "Up, Up, Up," the journey itself is as captivating as the destination. Guiding the determined young heroine through a world filled with wonder and challenge, you'll find every step of the climb to be an exhilarating experience. Each twist and turn presents new obstacles and complexities that will demand your dexterity, creativity, and strategic thinking.
Intrigue and Adventure: The path to the pinnacle is paved with intrigue and adventure, and you'll need to demonstrate your prowess and skill to surmount intricate puzzles, tackle unforeseen perils, and conquer the barriers that obstruct your way. Every solved problem propels you one step closer to your ultimate goal, and each puzzle brings satisfaction and triumph.
Controls: As you embark on this soaring journey, you'll command your character with precision using the following computer controls:
WASD: Navigate and move
Spacebar: Take daring leaps and jumps
Are you ready to elevate your gaming experience to new heights? "Up, Up, Up'' the upward odyssey challenges you to defy gravity, embrace adventure, and rise above the obstacles. Join the young heroine on her quest, and let's see how far your dexterity and skill can take you. The skies beckon – are you up for the ascent?
Date Added Chicago Time: 19 October 2023



Content rating
Everyone, Pegi 5

Walkthrough
Check the YouTube video of Up, Up, Up games gameplay online on Brightygames.com.
Tags:

games

climb

run

jump

girls

parkour

for free

online

browser

desktop

for pc

mobile

agility

up up up unblocked
Available on: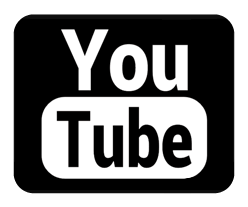 Latest Games Added