Description:
What Is Only Up Parkour Game About?
Join the skyward ascent parkour adventure online, free on Brightygames! Embark on a riveting parkour journey in Skyward Ascent: Parkour Adventure! Drawing inspiration from iconic vertical challenges, this thrilling arcade game invites you to scale unprecedented heights while navigating through intricate labyrinths brimming with obstacles.
In this gravity-defying world, your every move counts. Leap with precision, act with agility, and ascend with dexterity. Each hurdle demands quick reflexes and sharp thinking to prevent a plummeting fate. As you climb higher, the challenge intensifies, introducing you to myriad dynamic barriers - from moving platforms to dizzying rotating hurdles.
Your vertical voyage will be anything but monotonous. The game landscape evolves with each level, offering an eclectic mix of climbing surfaces. Traverse everything from basic crates and boards to the surreal remnants of post-apocalyptic planes, futuristic robots, and crumbled skyscrapers. This blend of the ordinary with the extraordinary ensures a fresh and exhilarating experience with every play.
The true essence of Skyward Ascent lies in its parkour mechanics. Success isn't just about climbing; it's about mastering the art of movement. You'll need to strategize your path, gauge distances accurately, and react swiftly to the game's ever-changing challenges. As you leap, flip, and run, each stage introduces distinct parkour elements that push the boundaries of your skills, keeping you on your toes – literally!
As you rise above, remember: the journey upwards is a test of physical prowess and mental resilience. Plot your trajectory, harness your momentum, and defy gravity to conquer the sky.
Are you prepared to redefine limits and elevate your game? Join the ascent and prove you have what it takes in Skyward Ascent: Parkour Adventure. Aim high, for in this game, the only direction is up!
Date Added Chicago Time: 22 September 2023



Content rating
Everyone, Pegi 5

Walkthrough
Check the YouTube video of Only Up Parkour games gameplay online on Brightygames.com.
Tags:

parkour

jump

climb

adventure

boys

kids

cool math

ability

time

1 player

3d games

free

platform

webgl

play online only up parkour game

only up parkour unblocked
Available on: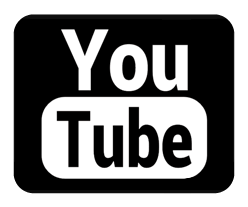 Latest Games Added