Description:
Super Snappy 2408: Dive into the Ultimate Multiplayer Puzzle Challenge!
Enter the vibrant world of "Super Snappy 2408," an exhilarating multiplayer puzzle experience designed for the actual game enthusiast! Step away from the humdrum of everyday life and indulge in a gaming escapade filled with thrilling competitions, splendid visuals, and immersive soundscapes.
Game Highlights:
Stunning Visuals

: Revel in the game's fantastic graphics and dazzling visual effects that make every move a spectacle.

Engaging Audio

: Delight in the game's ambient sound that enhances your gaming experience, taking puzzle-solving to another level.

Socially Connected

: Engage with fellow players worldwide, challenge friends, and mark your position in the weekly tournaments. The world of 2408 has never been this connected!


Gameplay Mechanics:
The Core Objective

: Swipe to merge matching pieces to create the highest value piece without overcrowding the board.

Customization

: Sign up and dive deep into many customization options, tailoring your in-game avatar to reflect your unique style.

Dynamic Challenges

: Stay alert! Real-time challenges will pop up on your screen's top-left, bringing additional rewards upon completion.

Stay Social

: Connect with global players, share your experiences and strategies, or celebrate a victory with prepared texts and whimsical emoticons.

Lifelines & Bonuses

: When the going gets tough, and the board fills up, employ the exclusive game bonus for an extra lifeline, ensuring the game's continuity.

Loot & Rewards

: Play, earn, and splurge! Rack up game currency to unlock treasure chests with surprises and valuable rewards.

Climb the Leaderboard

: With every point scored, propel yourself closer to the top. Showcase your strategic prowess and become the undisputed Super Snappy 2408 champion!

How to Conquer Super Snappy 2408?
Sign Up & Suit Up

To kickstart, set up your account and dive into the customization suite to craft your unique gaming avatar.

Swipe, Merge, Repeat

: Control the game using simple screen swipes, striving to create the highest value combinations.

Stay Alert

: Keep an eye on dynamic challenges that appear, providing bonus rewards upon completion.

Engage & Celebrate

: Interact with fellow players, sharing your joys, strategies, or a bit of friendly banter.

Rise to the Top

: Strategize, score, and steadily ascend the leaderboard, showcasing your unmatched puzzle-solving skills.

Don't miss out on this enchanting adventure waiting for you, like in many of our free online puzzle games and fun HTML5 games.
Date Added 13 October 2023
Tags:

games

online

free

fun

puzzle

2048

addition

tiles

merge

combine

color

play online super snappy 2408

super snappy 2408 unblocked

mobiles

android

ipad

iphone

touchscreen

tablet

unblocked games
Available on: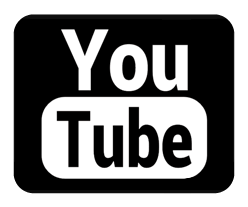 Latest Games Added