Description:
What Is Rebel Clash?
Immerse yourself in the heart of chaos with "Rebel Clash," an intense online shooter that will push your survival instincts to the limit! Engage in a relentless battle for supremacy as you eliminate enemies, respawn, and strive to ascend the ranks by collecting new weapons, power-ups, and grenades.
Set in a sprawling town engulfed in a war between criminal gangs, "Rebel Clash" thrusts you into the thick of the conflict. Choose your side, arm yourself to the teeth, and navigate the perilous streets cautiously. Utilize the environment to your advantage, hide behind walls, seek refuge in homes, and strategically position yourself to gain the upper hand. The goal is simple: eliminate opponents and assert dominance over the rival gang's territory.
The gameplay in "Rebel Clash" is dynamic and unforgiving. Keep a watchful eye on your surroundings as enemies lurk around every corner. When you spot your adversaries, unleash a barrage of firepower to secure victory. The intense firefights will keep you on the edge of your seat as you fight to control the war-torn city.
But "Rebel Clash" offers more than just a chaotic battleground. Want to build a fort for strategic advantage? It's as easy as pressing the "E" key. Construct structures with the press of a button, stairs for elevation, roofs for cover, and walls for protection. Adapt your tactics to the ever-changing battlefield, whether fortifying your position or engaging in hit-and-run skirmishes.
The diverse arsenal in "Rebel Clash" adds a layer of strategy to your approach. Machine guns, rifles, shotguns, Uzis, and grenades each weapon presents unique advantages. Elevate your combat prowess by grabbing a jetpack and taking the fight to the skies, creating a dynamic and unpredictable battlefield where players vie for supremacy.
"Rebel Clash" offers two thrilling game modes to keep the adrenaline pumping. Engage in fierce death matches where every elimination counts, or dive into the chaotic battleground of battle royale, where survival is the ultimate goal. The choice is yours, and the stakes are high.
Are you ready to join the rebellion and clash with rival gangs in an epic struggle for dominance? Download "Rebel Clash" on BrightestGames.com and experience the intensity of an online shooter where survival is not just a choice. It's a necessity. Explore the vast arsenal, master the art of fort-building, and emerge victorious in the ever-evolving chaos of "Rebel Clash." The war awaits. Are you prepared for the clash? Good luck, and have a blast in this multiplayer Rebel Clash game unblocked and other similar io games here on Brightygames!

Controls in Rebels Clash?
- Use the mouse to navigate through the game interface.
- To move, use the WASD or Arrow keys.
- 1,2,3 use for building.
- Shift sprint, Spacebar to jump, and C to bend.
- Press E to build, F to pick up a weapon, or use fist-punch.
- With the left and right-click, you can zoom in and shoot.
Other IO FPS Games:
Vegas Clash 3D
Ferge.io
Call of Ops 3
Battlefield Elite 3D
Petz.lol
Minipoly.io
Egg Wars
Taming.io
Ferals.io
SandStrike.io
Build Now GG
Rebel Clash
Release Date February 2023
Date Added Chicago Time: 21 November 2023 07:09
Platform PC and Web browsers devices.
Content rating Pegi 8

Walkthrough
Check the video instructions and YouTube gameplay of Rebel Clash on Brightygames.com.
Tags:

rebel clash

fps

online

challenges

survival

abilities

action

death match

build a fort

shooting

battle royale

webgl

boys

free

fun

multiplayer

fortnite simulator

play online rebel clash game

rebel clash unblocked

fake fortnite

games like fortnite

fortnite game online

fortnite 1v1
Available on: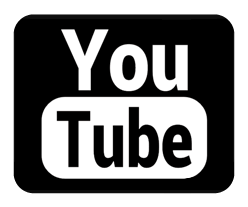 Latest Games Added