Description:
Play Taming.io Game online, free and Updated On BrightyGames.com!
Join one of the best battle arena and survival io games in the updated "Taming.io" game, a free online multiplayer game in which you may compete against gamers from all around the globe and become the proud owner of a hilarious pet. A good number of gamers have already added it to their all-time favourite io games roster. And with that, it is time to construct your own outpost in the magnificent setting of the woodland adventures you have been having!
How should one play Taming.io?
You have to choose your pet before you can start playing the game. In the beginning, there will only be a bear, a hare, and a wolf in the public realm. These animals are known as the Big Three. Determine one of your miniature companions to use depending on their attack, health, and speed attributes. You will need to experiment and play to unlock the other species. The game's primary objective is to establish your stronghold, populate it with various structures, and rise to the top of the scoreboard. It is necessary to amass money and construct several buildings before beginning construction. In order to accomplish this goal, you will need to mine resources such as gold, stones, ore, and wood. After completing each level, you will be allowed to choose a valuable item from a list that will be shown in the game's header bar as a reward. The first thing that will be delivered to you is the weapon. So don't guess!

Tips And Tricks in Taming.io?

You will need to
develop
and
build and defend
yourself from the
assaults
of your adversaries. This will be easier to do with the support of your pet. He will level up with you, acquire game experience, and enhance his fighting abilities. Taming.io also allows you to play the game with a companion, and the two of you may form your
tribes
so that you may band together and form a little army and raid. Everyone should be afraid of the most influential players on the server. I hope you enjoy yourself and that you win! While you're at it, collect many coins in this
multiplayer
unblocked Taming.io
io game
here on BrightyGames to blast all day!
Other IO Games
:
Vegas Clash 3D
Ferge.io
Call of Ops 3
Battlefield Elite 3D
Petz.lol
Minipoly.io
Egg Wars
Taming.io
Release Date November 2020
Updated On 19.10.2023
Platform PC and mobile devices.
Content rating Pegi 6

Walkthrough
Check the video instruction and Youtube gameplay of Taming.io on Brightygames.com.
Tags:

multiplayer

craft

tame

evolve

taming io

io taming

taming io unblocked

fun io games

good io games

best io games

survive

taming io unblocked

taming io updated

play taming io online free
Available on: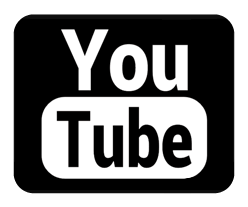 Latest Games Added