Description:
What Is Fortnite: Build Now GG?
Enter the exhilarating realm of "Build Now GG," - an innovative survival shooting game where constructing is just as vital as shooting! In this internet-based game, you are not just engaged in running and shooting; instead, you are strategically constructing your path to achieve triumph. Demonstrate your ingenuity by constructing exceptional and nontraditional edifices, creating the backdrop for fierce confrontations with gamers worldwide.
Objectives!
Your objective is unambiguous: eradicate adversaries and emerge triumphant in this war royale. Construct colossal fortifications, modify preexisting edifices, strategically conceal oneself, and ensnare adversaries while engaging in a battle for dominance. Engage in various game types, ranging from the vast Free Build island to the furious Arena combat and objective-oriented Training. Personalizing your interface, location, and controls is possible according to your preferences.
Tips: Embark on a thrilling quest to achieve mastery as the greatest player. Establish alliances with companions, devise tactics, and assert dominance in the arena. "Build Now GG" is not simply a game; it tests your shooting and constructing ability. Participate in the arena immediately and allow the world to observe your exceptional gaming skills. Best wishes, and may your creativity prevail over everything! Good luck, and have a blast in this multiplayer Build Now GG game unblocked and other similar io games here on Brightygames!
Controls:
WASD = move,
Mouse = aim/disappear/build,
Space = jump,
Shift = construction mode,
1-5 = weapon.

Other IO FPS Games:
Vegas Clash 3D
Ferge.io
Call of Ops 3
Battlefield Elite 3D
Petz.lol
Minipoly.io
Egg Wars
Taming.io
Ferals.io
SandStrike.io
Build Now GG
Release Date February 2023
Date Added Chicago Time: 16 November 2023 05:52
Platform PC and Web browsers devices.
Content rating Pegi 8

Walkthrough
Check the video instructions and YouTube gameplay of Build Now GG on Brightygames.com.
Tags:

action

build

craft

shoot

3d shooting

multiplayer

battle royale

ramps

construction

fortnite

fake fortnite

third person shooter

3d multiplayer shooter

action packed

strategy shooter

3d free games

online free games

new games

webgl

fortnite build now gg unblocked

unblocked games premium

unblocked games at school
Available on: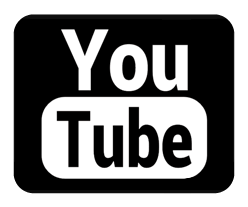 Latest Games Added