Description:
What Is PacMan 3D RTX?
Prepare to experience a legendary game in a whole new dimension with "PacMan 3D RTX." This is not your typical Pac-Man adventure; it's a journey into a three-dimensional arcade world where you step into the iconic role of the ever-hungry cookie-shaped hero. Get ready to devour tasty yellow dots, face off against ghosts, and embark on an adventure like never before!
Devour the Dots, Dodge the Ghosts: In "PacMan 3D RTX," your mission is simple: navigate a mesmerizing three-dimensional maze filled with a multitude of delectable yellow dots. Among them, you'll discover four special power-ups known as energizers. When Pac-Man consumes these energizers, the tables turn, and the ghosts are thrown into a panic. Seize this opportunity to devour the once-menacing ghosts and reduce their numbers on the map.
Outsmart Your Ghostly Adversaries: As the energizer's effect wanes, the ghosts regain their composure and become formidable adversaries once more. You'll need to think quickly and act strategically to avoid becoming their next meal if a ghost does manage to catch Pac-Man; fear not! Pac-Man gets a second chance at life with a respawn. After respawning, our hero will reappear at the maze's centre, but your collected points will remain safe.
A Three-Dimensional Retro Revival: "PacMan 3D RTX" brings the beloved retro game into the modern era with immersive 3D graphics that will delight fans of the genre. It's a fresh take on a classic, designed to provide a thrilling and visually captivating experience.
For Fans of the Genre: If you're a fan of the original Pac-Man or enjoy classic arcade games, "PacMan 3D RTX" is a godsend. It offers the perfect blend of nostalgia and innovation, inviting players of all ages to savour the excitement of the classic game in a whole new light.
Embark on a 3D Adventure: Prepare to embark on a 3D adventure with Pac-Man like never before. Strategize, gobble up dots and outwit those pesky ghosts in a more immersive and exciting maze than ever. The challenge awaits; may the best Pac-Man win!
"PacMan 3D RTX" offers a modern twist on a timeless classic, delivering an engaging and visually stunning gaming experience that will captivate players of all generations. Are you up for the challenge? Dive into this three-dimensional maze, savour the nostalgia, and may your reflexes guide you to victory! Good luck! If you like this game, try other similar action, hero, and fighting games from Brightygames.com! Good luck!
Updated On October 2023
Date Added Chicago Time: 20 October 2023
Walkthrough
See the PacMan 3D RTX video instruction online on Brightygames.com.
Tags:

arcade

pacman

pac man

games

online

classic

pixel

retro

1 player

pacman 3d rtx

hungry cookie

original pacman
Available on: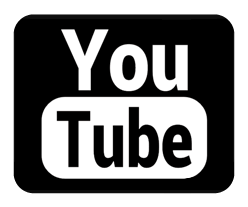 Latest Games Added