Description:
Play Raft Wars 2, the aqua heist now unblocked on Brightygames!
Introducing the adventurous three-year-old, Simon. A seemingly ordinary day at the beach near his home turned extraordinary when he stumbled upon a buried trove of gold and diamonds. This discovery was bound to change his life forever. Teaming up with his elder brother, they valiantly defended their newfound riches from those who wished to snatch it away. The duo took a brief vacation, hoping their treasure would remain a secret.
However, upon their return, they were met with an unexpected sight: a sprawling waterpark constructed right atop their secret treasure stash. The waterpark's establishment disrupted their quiet lives and threatened their hard-won treasures. The brothers are now determined to reclaim what's rightfully theirs, even if it means turning into little troublemakers for the waterpark's proprietor.
"Raft Wars 2" is not just any game; it's a delightful blend of humor, skill, and strategy. This free online game offers players a chance to dive into a world of water fights, hidden treasures, and playful mischief. Engage in entertaining battles, devise clever strategies, and help the brothers in their quest to secure their treasure.
Ready for some watery warfare? Dive into the hilariously chaotic world of "Raft Wars 2" only on BrightyGames.com and experience the splashy adventures of Simon and his brother. It's time for some fun under the sun! If you like this game, try other similar
action
,
hero
,
and
fighting
games from Brightygames.com! Good luck!
Updated On 29.09.2023
Date Added Chicago Time: 3 April 2013
Walkthrough
See the Raft Wars 2 video instruction online on Brightygames.com.

Tags:

action

war

1 player

raft wars 2

gold

digging

diamonds

defend

treasure

vacantion

burried

waterpark

raft wars 2 game

raft wars 2 games

funny

skill

free online games
Available on: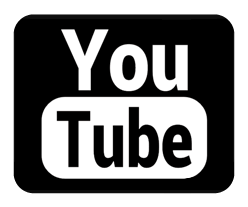 Latest Games Added