Description:
What Is Night Neon Racers?
Dive into the electrifying atmosphere of "Night Neon Racers," exclusively brought to you by Brightygames, where the night comes alive with the roar of engines and the spectacle of neon lights. This is not just a race; it's an exhilarating journey through the vibrant pulse of 3D arcade-style racing.
"Night Neon Racers" catapults you into a world where the streets become your playground, illuminated by the mesmerizing glow of neon under the cover of darkness. Choose from a fleet of super sports cars, each waiting to be unleashed on the tarmac, their engines a symphony of power and speed.
Embrace the adrenaline as you select your mode of dominance. Engage in high-stakes races where every corner turned is a potential legend-making moment, competing against other racers who are as hungry for victory as you. Show off your precision and skill in audacious drift challenges, leaving a trail of light as you slide your car through each turn, collecting diamonds that reflect the night sky.
Or maybe you crave the unadulterated chaos of the car blasting mode, where you become an agent of destruction amidst the traffic. Watch vehicles explode in showers of sparks, earning diamonds from the wreckage as you indulge in the sheer, unabashed fun of destruction.
"Night Neon Racers" promises a varied experience with every race. The game's responsive handling and physics engine demand mastery but reward even the smallest improvements with a sense of achievement. Every corner, every drift, every explosion is a step towards becoming a neon-lit legend on these midnight streets.
The game's immersive 3D graphics set the stage for epic racing adventures, with each vehicle detailed to perfection and the environments designed to take your breath away. The sound of your engine is your war cry, and the city's illuminated veins are the paths to glory.
Step into the driver's seat and let the world fade away to nothing but you, your car, and the night. "Night Neon Racers" is an invitation to lose yourself in the speed, the lights, and the undeniable thrill of the race. Fire up your engines, feel the beat of the night, and let Brightygames guide you to your next unforgettable racing experience. Are you ready to join their ranks? Also, try other similar car games and the most excellent unblocked game here on BrightyGames.

Date Added Chicago Time: 4 November 2023 12:51
Platform PC and Web browser

Similar Car Racing Games:
Canyon Valley Rally
Championship Rally
2 Player Police Racing
Traffic Tour Game
Mouse 2 Player Moto Racing
Trial 2 Player Moto Racing
Dirt Bike Max Duel
GP Moto Racing 3
Trial Bike Epic Stunts
Motorbike
Slow Roads.io
Montblanc Legend Red: The Race
Nitro Speed
Japan Drift Racing Car Simulator
Circuit Challenge
Super Race 3D
Super SUV Driving
Park It
City Car Driving 5
Derby Crash 5
Driving in London
Street Car Race Ultimate
Racing Car
Night Neon Racers

Content rating
Everyone, Pegi 3

Walkthrough
Check the video instructions and YouTube gameplay of Night Neon Racers on Brightygames.com.
Tags:

cars

neon

driving

race

racing

3d games

3d car games

power

speed

nitro

street car

drift

fun

for boys

webgl

play online night neon racers game

night neon racers unblocked
Available on: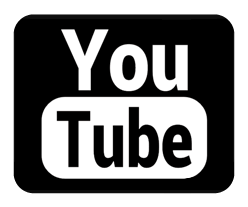 Latest Games Added