Description:
What Is The Mini Monkey Mart Game About?
Play Monkey Marketplace Mayhem free online on Brightygames! While stepping into the vibrant world of "Mini Monkey Mart" – where our simian friends have a shopping spree, and you're the maestro in charge! Have you ever wondered what it's like to run a market for cheeky, fun-loving monkeys? This engaging simulation game offers just that, blending farming and commerce in a hilarious monkey-centric universe.
Game Overview: The Monkey Town is buzzing with excitement over your brand-new mini-market! Start your business venture with bananas, the ultimate monkey delicacy. Tend to your banana plantation, and as they ripen, display them on your market counter for sale. But that's not all! Your bananas double as the perfect chicken feed. Raise and nourish chickens, collect their eggs, and increase your market's offerings.
With the profits pouring in, it's time to diversify! Dive into the world of food processing: puree bananas, harvest wheat for flour, bake bread, and extract fresh milk from cows nurtured on a wheat diet. Keep an eye on those playful monkey customers; they're always eager for more and bring a smile with their whimsical antics.
Struggling to keep up with the bustling demand? Hire assistants to help you manage the chaos. As your earnings grow, invest in expanding your mart, bringing in modern machinery, and introducing a wider array of products to your monkey clientele.
Gameplay Mechanics:
Controls: Navigate and interact using the mouse. LEFT CLICK to perform actions.
Growth Strategy: Start with banana cultivation, then progress to chicken rearing and diverse food production.
Expansion: Reinvest profits to upgrade stalls, buy machines, and increase product variety.
Team Up: The monkey market madness is too much for one! Hire assistants to maintain efficient operations.
Join in on the hilarious escapades of monkey shoppers with their captivating quirks. "Mini Monkey Mart" is more than just a game; it's an exhilarating business adventure in a world where monkeys rule the marketplace! Ready to embark on the wildest retail ride of your life? Your monkey mart awaits! Do your best in this
puzzle game
, and have fun with other similar management and
HTML5 games
unblocked on Brightygames.com!
Date added Chicago Time: 27 September 2023
Tags:

management

monkey

market

business

3d games

1 player

arcade

delivery

upgrades

food

mouse skills

collecting

hyper casual

unity

webgl

mini monkey mart unblocked
Available on: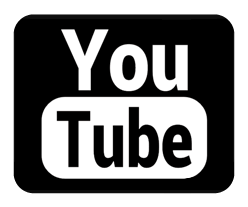 Latest Games Added