Description:
Join Our Monkeys in the fun management Monkey Mart game here on Brightygames!
In the captivating game Monkey Mart, players have the opportunity to build and grow their business empire, expanding their market with an array of exciting storefronts. At the heart of it all is a clever and ambitious monkey who has decided to embark on an entrepreneurial journey, and you will be there to assist and guide him every step of the way.
The adventure begins with the trading of bananas. As the monkey's trusted partner, you will assist in planting banana palms, carefully tending to them until they bear fruit. Swiftly, you'll harvest the bananas and arrange them neatly on the shelves, ready for eager buyers who won't keep you waiting. As the money starts accumulating, exciting possibilities arise.
Tips In Monkey Mart game!
Expanding beyond bananas, you'll venture into the world of corn cultivation. With your expertise and dedication, Monkey's Market will soon offer this new product. Delighted customers will flock to purchase the freshly harvested corn. And there's more: Chickens will join the mix, happily feasting on cobs and generously laying eggs that can be sold for profit. As your business thrives, cows will join the market, providing the precious commodity of milk, further bolstering your income.
As the market grows and customer demand increases, you can hire assistants for daily operations. However, it's essential to keep a watchful eye on them to ensure they don't fall asleep on the job—just like the animals they tend to. Additionally, feeding the assistants will be crucial to maintaining their productivity and motivation.
Tricks In the Monkey Mart game!
To continue expanding your flourishing business, you'll have the opportunity to fill the market with new storefronts, attracting diverse customers. These additional outlets will enable you to offer an even wider variety of products, catering to the desires of a growing clientele.
To maximize efficiency and productivity, levelling up the monkey and his dedicated assistants is crucial. They will acquire increased strength and agility through their progression, allowing them to carry larger loads and move incredibly fast throughout the bustling Monkey Mart.
How To Play Online Monkey Mart game?

With each new challenge, the monkey's market will flourish, presenting exciting opportunities for growth, profitability, and success. Monkey Mart offers an immersive and engaging gameplay experience that will captivate players as they navigate the intricacies of business management and witness the thriving evolution of their market. Prepare to embark on an exciting journey filled with entrepreneurial spirit, clever strategies, and whimsy. Monkey Mart awaits your vision and expertise to transform it into the ultimate shopping destination for the games manager. Do your best in this
puzzle game
, and have fun with other similar management and
HTML5 games
unblocked on Brightygames.com!
Date added Chicago Time: 2 January 2023 05:45
Tags:

food

management

ability

time

customers

collect

sell

get money

grow your business

strategy

games

free

online

game games

economic

simulator

touch screen

html5

android

skills

cartoons

monkey games

monkey mart game unblocked
Available on: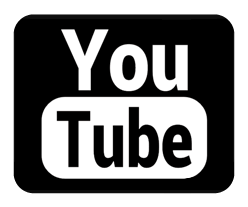 Latest Games Added