Description:
What Is LA Taxi Simulator?
Welcome to the "LA Taxi Simulator: Drive the City" world, where every turn holds a new story and every fare a unique challenge! Dive deep into the heart of Los Angeles, the city of dreams and adventures. As a taxi driver, not only will you have the privilege of driving through some of LA's most iconic landmarks, but you'll also be the ears to countless stories of its diverse residents and tourists.
Key Features:
Dynamic Cityscape:

Experience the vibrant life of Los Angeles, from the luxurious high-rises of Downtown LA to the sun-soaked palm trees of Santa Monica and from the bustling streets of Hollywood to the tranquil vibes of Venice Beach.

Authentic Taxi Experience:

Start your journey with a classic yellow cab. As you progress and earn more, you can upgrade your taxi or expand your fleet!

Interactive Map System:

An intuitive map will guide you through the city's labyrinth, highlighting passenger pick-up points and destinations. But remember, the quickest route may only sometimes be the shortest!

Challenging Scenarios:

LA's streets can be as unpredictable as its weather. Face challenges like urgent pick-ups, VIP passenger drop-offs, and peak-hour traffic rushes.

Economic Progression:

With each successful ride, earn money and build your savings. Use your earnings to refuel, repair, and revamp your taxi. You'll unlock access to more oversized, better vehicles as you progress.

Customer Ratings:

Your performance isn't just about speed. Ensure passenger comfort, drive safely, and get them to their destinations on time to receive better ratings and tips.

Dynamic Day-Night Cycle:

The city changes as the sun sets. Experience LA's nightlife with neon signs, busy boulevards, and late-night fares.

Your Journey, Your Story:
In "LA Taxi Simulator: Drive the City", each day presents an opportunity to meet new people, hear their tales, and become a part of the LA tapestry. So, strap in, adjust your mirrors, and get ready to drive into the sunset (or sunrise) as LA's most loved taxi driver. Every trip is a new story, every fare a new connection, and every day a new adventure. Where will your journey take you today? Also, try other similar car games and the most excellent unblocked game here on BrightyGames.
Tags:

taxi

cab driver

yellow cab driver

online

games

free

fun

for boys

drive

driving

webgl

play online la taxi simulator game

la taxi simulator unblocked
Available on: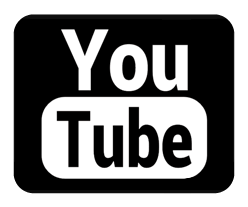 Latest Games Added