Description:
"Feline Firepower: The Quest for Meow-topia"
Step into a world where cats reign supreme, and robots are the enemy! "Kittens with Cannons" offers an exhilarating action RPG experience featuring a powerful duo, Koshka, the swift shotgun-wielder, and Marsh, the heavy artillery aficionado. With their distinct playstyles and personalities, they're ready to take on a robot army and ensure peace in the kitty kingdom. Explore a vast, pixelated realm brimming with challenges, quests, and engaging characters.
How to Play Kittens with Cannons?
Stay agile, dodging enemy fire and using the dash ability to your advantage. With only nine lives to spare, heal up with handy medical kits. As you vanquish foes, you'll gain experience to level up your feline heroes. Enhance their abilities with skill points, adapt to challenging armoured enemies with special rounds, and keep an eye out for explosive opportunities with fuel drums. Teleportation spots will aid in swift map traversal. And remember, if things get too hairy, adjust the difficulty to your liking. Dive in and save Meow-topia!
Developer: Bow Tie Cat Studios, Heat Wave Games
Publisher: Orbital Contingent
Release date: October 2023.
Available on the following platforms: Web browser (PC).
Other Action Shooting Games:
Vegas Clash 3D
Ferge.io
Call of Ops 3
Battlefield Elite 3D
Petz.lol
Minipoly.io
Egg Wars
Taming.io
Ferals.io
SandStrike.io
Fury Wars Online
Deads on the Road
Doomsday Shooter
Skibidi Toilets Shooter
Agent Walker vs Skibidi Toilets
You vs Boss Skibidi Toilet
Kittens with Cannons

Date Added Chicago Time: 28 October 2023 13:05
Platform PC and mobile devices.
Content rating Pegi 7

Walkthrough
Check the video instructions and YouTube gameplay of Kittens with Cannons on Brightygames.com.
Tags:

cats

shooter

rpg

bullet hell

pve

shoot em up

action

rpg

character customization

cute

funny

controller

pixel graphics

colorful

family friendly

robots

adventure

retro

kittens with cannons unblocked

kittens with cannons online
Available on: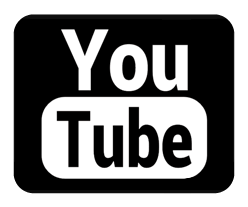 Latest Games Added