Description:
Title: You vs Boss Skibidi Toilet
The epic showdown of "You vs Boss Skibidi Toilet" is about to unfold in this gripping 3D shooter game. As the relentless Skibidi Toilet army besieges your position, it's your chance to prove your mettle and face off against the ultimate adversary, the Boss Skibidi Toilet. The fate of the battle hangs in the balance, and only your victory will send the others fleeing.
Defeat the Boss, Win the Battle: The pivotal moment has arrived. The Boss Skibidi Toilet stands as the last obstacle to victory. Armed with a machine gun and the explosive potential of fuel barrels, you have all the tools needed for success. The Skibidi boss's life is represented by a scale, and when it's empty, you'll secure the win. But be wary of his laser and relentless small-arms attacks.
Take on Multiple Bosses: The battle rages on through various levels, revealing that the toilet monsters have more than one boss. Your skills and determination will be put to the test as you confront increasingly challenging adversaries.
Save the City from Toilet Tyranny: It's your duty to rid the city of these pesky toilet invaders that have taken over. With every level you conquer, you earn valuable rewards to upgrade your equipment. Face the growing strength of your enemies and emerge victorious in the ultimate showdown!
An Entertaining Challenge Awaits: Prepare yourself for a thrilling challenge as you aim to destroy the singing toilet heads and reclaim the city. "You vs Boss Skibidi Toilet" promises excitement and fun every step of the way. Good luck, and may your explosive skills prevail in this epic reality 3D game!

You vs Boss Skibidi Toilet game controls:
WASD - Move.
LMB - Shoot.
RMB - Aim.
R - Reload.
G - Grenade.
Space - Jump.
M - Map
P- Pause menu
L - Lock mouse cursor on \ off.

Other Shooting Games:
Vegas Clash 3D
Ferge.io
Call of Ops 3
Battlefield Elite 3D
Petz.lol
Minipoly.io
Egg Wars
Taming.io
Ferals.io
SandStrike.io
Fury Wars Online
Deads on the Road
Doomsday Shooter
Skibidi Toilets Shooter
Agent Walker vs Skibidi Toilets
You vs Boss Skibidi Toilet

Date Added Chicago Time: 20 October 2023
Platform PC and mobile devices.
Content rating Pegi 6

Walkthrough
Check the video instructions and YouTube gameplay of You vs Boss Skibidi Toilet on Brightygames.com.
Tags:

action

shooting

weapons

battle

rage

boss

1 player

bomb

first person shooter

gun

killing

meme

skibidi toilet

sword

unity

webgl

y8 games unblocked

you vs boss skibidi toilet unblocked

skibidi toilet unblocked games
Available on: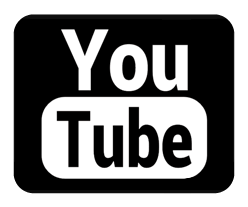 Latest Games Added