Description:
Play the ATV Quad Moto Racing game free on BrightyGames!
Off-road racing is an exhilarating and thrilling experience, especially when you're in control of a powerful quad bike. Prepare yourself for an adrenaline-fueled adventure as you take on formidable competitors in an exciting online game. Strap on your helmet, rev up your engine and get ready to leave a trail of dust behind you.
What Is ATV Quad Moto Racing?
In this captivating game, your primary objective is to conquer challenging race tracks and emerge as the victor. As you navigate through treacherous terrain and daring obstacles, you'll have the opportunity to collect valuable coins scattered along the course. These coins serve as currency, unlocking a world of possibilities for you to explore.
Tips In ATV Quad Moto Racing!
With the coins you accumulate, you can delve into a captivating virtual marketplace. Here, you can browse an impressive selection of quad bikes, each offering unique characteristics and performance enhancements. Investing in these superior machines can give you a significant edge in future races, increasing your chances of outperforming your rivals and securing a well-deserved victory.
How To Play Online ATV Quad Moto Racing?
As you progress through the game, the competition intensifies. Skilled opponents will push you to your limits, demanding exceptional skill and precision to come out on top. Mastering the art of controlling your quad bike becomes essential as you navigate tight corners, jump over thrilling ramps, and manoeuvre through rough and unpredictable terrains.
The sense of progression in this game is undeniable. The more races you conquer, the more coins you earn, leading to increasingly powerful quad bikes in your collection. This sense of achievement fuels your determination to continue pushing your limits and setting new records.
Tags:

bike

race

driving

atv

offroad

quad bike

racing

webgl

off road

offroad

off road

quad trails

atv quad moto racing unblocked
Available on: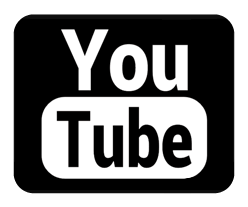 Latest Games Added