Description:
What Is ''Vex 8'' Parkour Ascendancy Game About?
Join us as we embark on the latest venture in the acclaimed Vex series - "Vex 8". This edition promises to raise the bar even higher with new challenges and captivating features that will keep players hooked.
Unwavering Challenges: At its core, Vex 8 demands unparalleled dexterity, unparalleled speed, and unparalleled skill. This isn't just another platformer; it's a test of your gaming prowess. With the introduction of new, formidable obstacles, players are kept on their toes, notably with the novel red-green light traps. These traps add a fresh twist, challenging gamers to adapt and evolve their strategies.
A Journey of Nine Acts: Nine extensive acts are spread out across this vast game. Each act is a world in itself, layered with intricate challenges and hidden gems. As you weave through these acts, be on the lookout for concealed zones. Discovering these secret areas is a bonus and a testament to your keen eye for detail. And for those who revel in accolades, these zones house treasured trophies waiting to be claimed by the deserving.
Infinite Mode - A Test of Endurance: Vex 8 proudly introduces the brand-new "Infinite Mode" in addition to the structured acts. As the name suggests, this mode is endless, throwing wave after wave of challenges at you. The real question is - how long can you withstand? How far can you journey into the infinite without conceding defeat?
In Conclusion, Vex 8 isn't just a game; it's an exhilarating experience. It's about testing your limits, refining your reflexes, and immersing yourself in a world that demands nothing less than perfection. So, gear up, brace yourself, and dive into the fantastic universe of Vex 8. How far will you go?
Who Created Vex 8?
Azerion Casual Games created this fun platform game.

Date Added Chicago Time: 17 October 2023
Tags:

vex 8

ability

jumping

parkour

platformer

stickman

timing

vex 8 series

play online vex 8

vex 8 unblocked
Available on: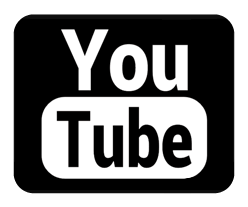 Latest Games Added