Description:
What Is The Toy Match Game About?
Dive into the enchanting world of Toy Match, a delightful match-three game that captivates players of all ages with its charming graphics and engaging gameplay. Toy Match is not just a game; it's a vibrant puzzle adventure that will instantly captivate you. Imagine a world of colorful graphics, cool animations, and fantastic musical performances. The game transcends language barriers, offering an international experience.
The objective is simple yet exhilarating: connect at least three toy blocks of the same color to eliminate them from the playing field and unlock coveted bonuses. As you progress through the game, you'll encounter over 100 levels, each presenting unique challenges and puzzles to solve. Complete daily missions and challenges to earn rewards and unveil the mysteries hidden within Toy Match.
Navigate through many tasks, ensuring that you strategically match the toy blocks to achieve level objectives. The game's intricacies unfold before each level, guiding you on how to play and which blocks to eliminate first. Exercise your strategic prowess to surpass each level and move closer to victory.
With every new level, you'll unlock bonuses that become invaluable aids during challenging moments. Toy Match is designed to brighten your leisure time and keep you engrossed for extended periods. The game promises a mix of fun, excitement, and mental stimulation.
Embark on a puzzle-solving journey that will entertain and challenge you. Toy Match is more than just a game; it's an immersive experience that brings joy and keeps you engaged for hours. Prepare for an incredible adventure, and may you have a fantastic time playing! Unleash your analytical prowess and revel in the satisfaction of unraveling complex dice combinations like in any similar puzzle game and fun HTML5 game.

Date Added Chicago Time: 18 November 2023 08:24
Tags:

puzzle

matching

match 3

strategy

thinling

1 player

html5

online games

fun

play online toy match game

toy match unblocked

mobiles

android

ipad

iphone

touchscreen

tablet

unblocked games

agame
Available on: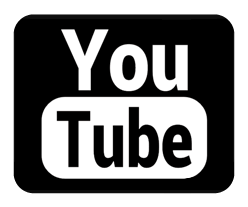 Latest Games Added