Description:
What Is Cubis 2?
Title: Cubis 2 - A Strategic Puzzle Adventure
Embark on a captivating journey of colour and strategy with "Cubis 2," now available on Brightygames! This engaging and visually stunning puzzle game is designed to challenge your mind and delight your senses. In Cubis 2, you dive into a world where geometry and Gameplay intertwine to create an exhilarating puzzle-solving experience.
Gameplay Mechanics:
"Cubis 2" elevates the traditional match-three concept to a new level. The game presents a 3D board where colourful cubes are stacked in various configurations. Your task is to shoot cubes onto the board to create chains of three or more same-coloured cubes. When a match is made, the cubes disappear, allowing the above layers to collapse and create new combinations.


Strategic thinking is at the heart of Cubis 2. Each level presents a unique layout and set of challenges. It would help if you considered the most effective way to clear the cubes, taking into account the configuration, obstacles, and special blocks that can either aid or hinder your progress.


Features:
Innovative 3D Gameplay

: "Cubis 2" offers a fresh perspective on puzzle games with its 3D board, making it a visually engaging experience.

Challenging Levels

: With an array of levels that range from easy to complex, the game consistently presents new challenges, keeping players engaged and entertained.

Special Cubes

: Utilize the power of special cubes like the Bomb Cube, Dual Cube, and Ghost Cube to clear more blocks and create room for complex strategies.

Timed and Untimed Modes

: Choose between a relaxing untimed mode or a fast-paced timed mode, catering to different playstyles and moods.

Vivid Graphics and Animations

: The game boasts vibrant colours and smooth animations, ensuring a visually appealing experience.

Progress Tracking

: Your progress is saved, allowing you to pick up where you left off and track your improvement over time.

How to Play:
Control the game easily with simple and intuitive controls. Aim and launch cubes onto the board precisely, planning your moves to make the most effective matches. Your strategic abilities will be tested with each level as you encounter increasingly complex puzzles.
Why Play Cubis 2 on Brightygames?
Playing Cubis 2 on Brightygames ensures a seamless and enjoyable gaming experience. The platform offers quick loading times, an easy-to-navigate interface, and a community of fellow puzzle enthusiasts. Plus, with regular updates and support, any issues are promptly resolved, ensuring uninterrupted Gameplay.
"Cubis 2" on Brightygames is more than just a game; it's a brain-teasing adventure that tests your strategic thinking and quick decision-making skills. Perfect for puzzle lovers of all ages, this game will keep you entertained for hours. So, are you ready to take on the challenge and become a Cubis 2 champion? Unleash your analytical prowess and revel in the satisfaction of unravelling complex dice combinations like in any similar puzzle game and fun HTML5 game.

Date Added Chicago Time: 12 November 2023 09:46
Tags:

puzzle

cubes

skills

ability

logic

bricks

brain

matching

cool math

1 player

play online cubis 2 game

cubis 2 unblocked

mobile

tablet

iphone
Available on: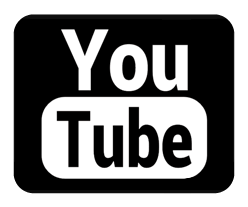 Latest Games Added