Description:
What Is The Tom and Jerry Show Blast Off?
Join the iconic duo, Tom and Jerry, in an exhilarating adventure as they set their sights on the stars in "The Tom and Jerry Show: Skyward Shenanigans!" A captivating blend of creativity, strategy, and classic cartoon humour awaits players of all ages!
A Rocket Quest with Our Favorite Foes:
The ceaseless chase continues! But this time, it's in the vastness of the sky. With his endless ambition, Tom aspires to craft the most exceptional rocket to soar high among the stars. And, as always, mischievous Jerry can't help but meddle. Engage in a delightful escapade where drawing, colouring, and flying create an unforgettable gaming experience.
Craft, Color, & Conquer the Sky:
Begin by choosing the desired rocket blueprint for our daring duo. Channel your inner artist, using your mouse to trace along the dotted patterns and infuse them with vibrant colours, bringing the rocket to life. With your creation complete, it's time for takeoff! But, with Jerry at the launch controls, expect the unexpected.
Engage in a high-flying challenge, steering the rocket through loops and evading rapid descents. Tap, hold, and navigate using your mouse to keep Tom's flight steady and prolonged. The sky is not just the limit but a playground of chaos and fun!
A Parachuting Finale:
But what goes up must come down! After the adrenaline-filled rocket ride, watch as Tom, equipped with a parachute, navigates his descent back to solid ground. Ensure a safe and smooth landing, avoiding any potential obstacles along the way.
Join the Adventure:
Experience Tom and Jerry's unparalleled hilarity and classic antics in this fresh, innovative game! Perfect for fans old and new, "The Tom and Jerry Show: Skyward Shenanigans!" promises laughter, challenges, and endless entertainment. So why wait? Dive into this thrilling aerial adventure exclusively at BrightyGames.com!


Tags:

tom

jerry

boomerang

1 player

android

coloring

flying

ipad

mobile

side scrolling

aircraft

cartoons

drawing

html5

iphone

mouse skills

touch screen

the tom and jerry show blast offunblocked
Available on: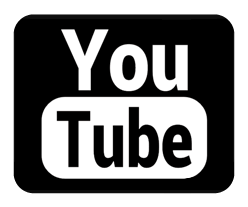 Latest Games Added