Description:
Play online Free The Heroic Quest of the Valiant Prince Ivandoe Quest On Game on BrightyGames!

The universe of Ivandoe and its cartoon characters have been faithfully reproduced for players to explore as you can see in the online version of the Ivandoe: Quest On! Player three has developed 20 separate minigames that allow users to engage in interactive play with various situations taken from each of the ten episodes. The minigames needed to tie in with the main storyline of the linear animation series since it was necessary to construct a whole universe around those
hero games
.
What Is The Heroic Quest of the Valiant Prince Ivandoe Quest On?
As you go through the story, you'll be able to access previously inaccessible areas of the map, discover new items to add to your collection, and ultimately earn more accomplishments in your search for the Golden Feather. It was one of the most challenging tasks since it required taking the original flash animated figures, disassembling them, and then reanimating them using the software called Spine, which is a 2D bone animation program. This enables us to optimize the setup of the characters for texture sheets while maintaining the animation in a manner that is as faithful to the original series as feasible. Characters might be employed throughout several games and the more significant journey. Player Three was also tasked with illustrating and animating a new 'narrator' character that was absent from the linear series but for which drawings were supplied.
How To Play Online The Heroic Quest of the Valiant Prince Ivandoe Quest On!?

The Heroic Quest of the Valiant Prince Ivandoe is an intellectual property that is multilingual and multiregional. To this day, it has been translated into 17 distinct languages, one of which is Arabic. Because of this, we could not employ spoken dialogue for any of our interactive characters, except for the narrator, who instructs you on completing the mission. Because of the one-of-a-kind combination of 2D animated characters and photographic 3D modelled settings, our world needed to replicate that look with the depth of field and lighting effects, and it also needed to be able to accommodate as much of a seamless transition as possible between the linear video episodes that we stream in. So do your best and have fun in this epic fun cartoon
skill game
on Brightygames!
Release Date
January 2023

Developer
Cartoon Network developed The Heroic Quest of the Valiant Prince Ivandoe Quest On! Game. But you can play it online for free and on mobile devices on Brightygames.com!
Similar game
:
Alien Transporter
Zombotron II
Zombotron
Ivandoe Quest On!

Content rating
Everyone, Pegi 3
Walkthrough

For a better understanding of the game, you can check the video instruction and the gameplay of The Heroic Quest of the Valiant Prince Ivandoe Quest On! online here on Brightygames.com.
Tags:

adventure

arcade

cartoon

cartoon network

1 player

html5

fantasy

fun

funny

quest

mission

monsters

word fight

ivandoe quest on

the heroic quest of the valiant prince ivandoe quest on unblocked
Available on: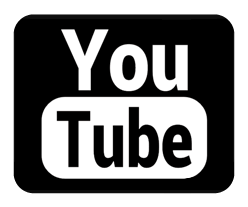 Latest Games Added