Description:
What Is Sniper Strike?
Delve deep into the pulse-pounding world of Sniper Strike silent retribution. With every heartbeat echoing in your ears, the cold metal of the sniper rifle in your hands, and the weight of duty on your shoulders, this game takes first-person shooting to a whole new level of intensity and strategy. Enter a world where one bullet can change the course of history, and where the difference between life and death rests on your ability to stay calm and shoot straight.
In "Sniper Strike", you're not just a soldier; you're a guardian from the shadows, entrusted with the task of eliminating threats in hostile territories. The environment isn't just a backdrop; it's a living, breathing entity that either aids or betrays you. As you navigate through different terrains on three immersive maps, each mission requires not only sharp shooting but also tactical planning, stealth, and quick decision-making.
Your adversaries aren't your typical enemies. They're trained, they're deadly, and they're relentless. In certain missions, enemy soldiers will attempt to close in on your position. Being spotted might mean a horde of them charging at you, so precision and swiftness are key. Your sniper rifle is your lifeline, but it's your wit and strategy that will see you through.
Game Features:
Dynamic 3D Environments: Dive into beautifully crafted maps, each with its distinct challenges and vantage points.
Engaging Gameplay: From stealth missions to rapid-fire combat, every level brings new challenges.
Leaderboard: Rack up points for each successful mission and aim for the top spot.
Intuitive Controls: Designed for both novices and seasoned gamers.
How to Play:
Navigate using WASD or arrow keys.
Aim with the left mouse button.
Shoot with the right mouse button.
To zoom in on a target, either hold down the right mouse button or use the scroll wheel.
"Sniper Strike'' silent retribution" isn't just about shooting; it's about becoming a master of the craft, an unseen force that shapes the outcome of battles. Every mission, every shot, and every decision counts. Do you have what it takes to be the ultimate sniper? Step into the crosshairs and find out. Good luck, and have a blast in this multiplayer Sniper Strike game unblocked also found in our io game category here on Brightygames!

Other Similar Shooting Games:
Vegas Clash 3D
Ferge.io
Call of Ops 3
Battlefield Elite 3D
Petz.lol
Minipoly.io
Egg Wars
Taming.io
Ferals.io
SandStrike.io
Shooter.io
Portal Online
Sniper Strike
Date Added Chicago Time: 30 September 2023
Platform PC and mobile devices.
Content rating Pegi 5

Walkthrough
Check the video instruction and Youtube gameplay of Sniper Strike on Brightygames.com.
Tags:

sniper

action

ability

think

shoot

shooting

3d shooting

1 player

3d games

play online sniper strike game

sniper strike unblocked
Available on: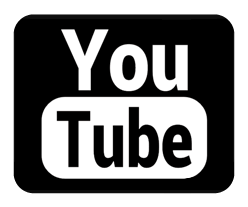 Latest Games Added