Description:
Playing Run Boys game will unquestionably force you to stay on the edge of your seat. In order to survive the journey to the final objective, you will need to have lightning-fast reflexes and quick thinking in order to overcome dangerous traps and outsmart crafty enemies. You will have everything at your disposal to vanquish your adversaries and emerge triumphant as a result of the fact that you have access to a wide array of power-ups and special skills.
What Is Run Boys?
Compete against other players from around the world by sliding, sprinting, and running through a variety of crazy challenges online! Try to make the most of all of your Run Boys game skills in order to remain in first place despite the growing difficulty of each subsequent level. In all, you will have access to seven different courses; each map will have a unique set of goals; making it a goal to complete everything.
How To Play Online Run Boys game?

Make it a multiplayer game where players have to beat the time while avoiding different kinds of
obstacles
. It is possible that if you pick up boosters and explosives along the way, you will be able to reach the finish line more quickly than your competitors. When you play the game "
Battle Royale
," you will be pitted against a big number of other players in a fierce competition. Conquer challenges while racing against the clock, and locate the most direct route to victory. You will need the greatest locations in order to level up more quickly and earn more money so that you can buy cool character skins, so make sure you get them. There is also a tournament table that allows you to keep track of everyone's rankings, allowing you to see who is winning and who is falling behind in the competition. Play and try to have a blast in this
online unblocked Run Boys
car game
while trying other fun
3d games
here on Brightygames!

Content rating
Everyone, Pegi 3

Walkthrough
Check the video instruction of the Youtube Run Boys gameplay online on Brightygames.com.
Tags:

runner

3d run

3d games

platformer

arcade

hypercasual

speed

competitions

races

obstacle race

avoid

challenging

for kids

free

online

games

fun

webgl

unblocked games advanced method

play online run boys game

run boys unblocked
Available on: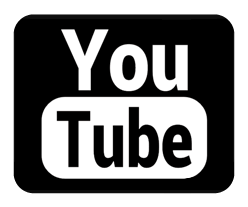 Latest Games Added