Description:
Join the Offroad Masters Challenge game online for free on Brightygames!
Where the Offroad Masters have challenged you, and you will accept their challenge if you participate in the Offroad Masters Challenge game. You may play in career mode, which places you at the beginning of the game's progression. In order to avoid the checkpoints, it is necessary to stay on track for a predetermined amount of time. Pay attention to the signage since if you don't, you can end up missing the road lane, which is difficult to see amid all of the rolling hills. You have the option of playing in either the free mode or the derby mode. The free mode allows you to go anywhere you like, regardless of the time restriction, while the derby mode pits you against other players. It may be played by two people at once. During the Offroad Masters Challenge, the display will divide into two halves so that you and your rival may compete on the most difficult courses.
What Is Offroad Masters Challenge?
In addition, Offroad Masters Challenge has unlocked vehicles that can be purchased with the in-game currency you accumulate as you go through the game. You can even play the game in a two-player mode using the same keyboard if you and a friend want to engage in some friendly competition with one another.
Tips In Offroad Masters Challenge?

Offroad Masters Challenge offers a variety of gameplay options, including a Career Mode, a Free Mode, and a Derby Mode, giving players of all skill levels something to enjoy. This game will keep you entertained for hours on end, regardless of whether you are an experienced player or a newcomer to games involving cars. This offroad game can be played for free online, and it's easy to understand why it's considered one of the greatest 4x4 games available. It has controls that are simple to use, good-looking 3D visuals, and hard stages. Play and try to have a blast in this online Offroad Masters Challenge
car game
while trying other fun
3d games
and
truck games
here on Brightygames!

Content rating
Everyone, Pegi 3

Walkthrough
Check the video instruction of the Youtube Offroad Masters Challenge gameplay online on Brightygames.com.
Tags:

trucks

jeeps

ofroad

challenge

games

unblocked

online

free car

online

realistic truck games unblocked

realistic car games pc

4x4

offroad extreme

difficult landscape

kids

webgl

unblocked games 76

offroad masters challenge unblocked
Available on: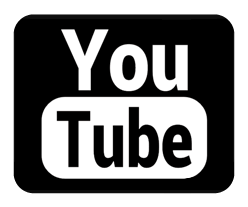 Latest Games Added