Description:
Parking Fury 3D: Night Thief is now live on Brightygames.com. Buckle your seat belt and start your engine in the most thrilling car parking game online. Drive around the city with the most luxurious super-cars and park them in crowded streets. The primary objective of parking 3d is to park your vehicle successfully in the designated parking spaces at the specified time.
It will be necessary for the game to have real-world parking abilities. You find yourself in the middle of a traffic jam, surrounded by many police officers who are trying to maintain order. The game is divided into ten levels, requiring you to drive your car to as many different locations as possible throughout the city. Take a ride in the rear of a car and head to the first parking spot, which will be marked with a parking zone marker.
How to Play Parking Fury 3D: Night Thief?
Use the arrow keys to steer and the space bar to brake the cars. Always look at the minimap to see police cars, parking spots and where you must go. This Gta similar 3d game will keep you busy for hours. The mission is a lot to do, and there are many ways to earn money. Visit the shop frequently to deliver cars and to buy new parts. Good luck, and have fun!
Game Features:
• Great 3D parking fun game with police cars!
• Realistic vehicle shading choice is accessible!
• Smooth directing control and superb vehicle sounds!
• Different camera points of an unimaginable vehicle parking spot!
• Challenging gameplay to test your vehicle driving and leaving abilities in various parking spaces!
Release Date Chicago Time: 20 September 2017 02:40

Developer
The Parking Fury 3D: Night Thief was developed by Vitalitygames and Brightestgames.com.

Content rating
Everyone, Pegi 3

Walkthrough
Check the video instruction, tips, and Youtube gameplay of Parking Fury 3D: Night Thief online here on Brightygames.com.
Tags:

driving

police

parking

parking fury 3d

night thief

webgl parking

fury parking

parking fury 3d night thief unblocked
Available on: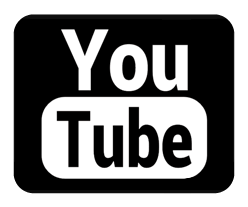 Scan and download this game:

Latest Games Added