Description:
What Is Open World Crime City Shooting?
Dive into the heart of darkness with "Open World Crime City Shooting" on Brightygames.com, an enthralling mafia game that thrusts you into an expansive, crime-infested city where survival is the game's name. Traverse treacherous streets, towering skyscrapers, and shadowy alleys as you confront the menacing forces of the mafia, unleashing chaos in your pursuit of justice. Take the wheel of diverse cars, ride powerful bikes, and eliminate the audacious bad boys who dare to challenge your supremacy.
The city sprawls before you, a playground of opportunity, armed with a backpack filled with deadly weapons – pistols, machine guns, and snipers. Your mission is crystal clear: conquer the city, dismantle the mafia, and emerge as the unchallenged ruler of this open-world crime saga. Brace yourself for a series of intense action missions that will test your courage and tactical prowess in this adrenaline-fueled adventure.
Brightygames.com invites you to immerse yourself in the underworld of "Open World Crime City Shooting," where the stakes are high, the dangers are relentless, and your destiny awaits. Do you have what it takes to navigate the chaos, confront the mafia, and restore order to the sprawling urban landscape? Find out as you embark on a thrilling journey filled with danger, dominance, and the pursuit of justice! Do your best and have a blast in this action, shooting, and multiplayer Open World Crime City Shooting Game unblocked io game here on Brightygames.

Open World Crime City Shooting Controls?
Use the mouse to navigate through the game interface.
-1,2,3,4 +mouse scroll = switch weapon
-Mouse= look, shoot, aim, switch weapon
-Space= jump
-E to sit or exit the car
-WASD= move or drive
-P= pause.

Other Similar Shooting Games:
Vegas Clash 3D
Ferge.io
Call of Ops 3
Battlefield Elite 3D
Petz.lol
Minipoly.io
Egg Wars
Taming.io
Ferals.io
SandStrike.io
Fury Wars Online
Deads on the Road
Max vs Gangsters Game
Open World Crime City Shooting
Date Added Chicago Time: 13 November 2023 10:30
Platform PC and Web browsers.
Content rating Pegi 6

Walkthrough
Check the video instructions and YouTube gameplay of the Open World Crime City Shooting Game on Brightygames.com.
Tags:

gta

shooting

action

zombie

survive

open world

simulator

adventure

1 player

webgl

play open world crime city shooting game online

open world crime city shooting unblocked

online games

for boys

unblocked games
Available on: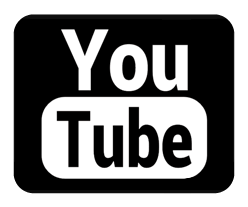 Latest Games Added