Description:
What Is The Mini Fighters Strike Game About?
Experience the thrill of "Mini Fighters Strike" on Brightygames.com as eight skilled little fighters engage in epic clashes to demonstrate their abilities in the arena. Please do not underestimate the capabilities of these vibrant warriors, as they are fully prepared for intense battles reminiscent of the Power Rangers. Select your little warrior and step into the arena to demonstrate your superiority.
This interactive game provides options for both individual and multiplayer gameplay. In the single-player mode, you will confront a formidable gaming bot, while in the two-player option, you will participate in fierce combat against a genuine adversary. The event offers an ideal opportunity to showcase your leadership and combat skills.
Although they are small in size, these combatants possess a wide array of techniques and strategies. Maneuver through the arena, closely track your adversary's actions, and deliver precisely timed attacks to ensure triumph. The conflicts occur in two successive rounds, and the crucial factor for achieving victory is to exhaust your adversary's power scale.
Engage in a personal challenge or engage in a competitive match against a companion in the game "Mini Fighters Strike." Acquire complete command over the controls, unleash many powerful attacks, and strive to achieve a decisive victory by knocking out your opponent. This game offers single-player challenges and head-to-head duels, providing players with an exhilarating and competitive experience. Demonstrate that the magnitude of an individual's talent and strategy in the dynamic realm of Mini Fighters Strike is not influenced by their size. Join us in "Mini Fighters Strike," and let the battles begin! Join the excitement in this action-packed fighting game, which will provide a physically demanding sport. Best of luck in the game and with the fighting!

Game Controls:
Mouse - navigate/ play game
WASD - Player 1- move/balance - B, F, G, H - special attack/ kick/hit
Arrow - Player 2 move/balance - I, L, O, U - special attack/ kick/hit
Release Date October 2023
Date Added Chicago Time: 17 November 2023 01:42
Walkthrough
Check the video instruction of Mini Fighters Strike online here on Brightygames.com.
Tags:

power rangers

2 players

action

fighting

3d games

play online mini fighters strike game

mini fighters strike unblocked

tournament
Available on: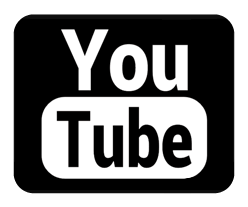 Latest Games Added