Description:
What Is Mad Truck Challenge Special?
Join the Mad Truck Challenge Special: Monstrous Mayhem on wheels unlock on Brightygames! Get ready for a thrilling and unique monster truck experience like no other! Mad Truck Challenge Special puts you behind the wheel of these crazy, oversized vehicles, pitting you against a host of formidable rivals. As you navigate treacherous terrain, your skills will be put to the test. Dodge obstacles, perform jaw-dropping tricks, and collect coins on your way to victory!
Explore a World of Mayhem: In the Mad Truck Challenge Special, you'll take control of a powerful 4x4 monster truck and embark on an epic journey across diverse landscapes. Challenge and conquer opponents ranging from pharaohs and demons to Vikings and vampires, all in heart-pounding races to the finish line. Emerge victorious to earn valuable rewards and upgrade your vehicle for even greater power and performance.
Customize to Your Heart's Content: Unleash your creativity as you customize every aspect of your monster truck. From the wheels and bodywork down to the engine and paint job, you have the freedom to make your truck truly unique. Don't forget to grab some spare parts along the way to personalize your ride further! But remember, this isn't just a race—it's a fierce competition where rockets and nitro boosts are your allies. Blast your rivals out of the way and leave them in the dust!
Madness Awaits: Mad Truck Challenge Special offers a multitude of levels, each more insane than the last. Traverse deadly terrains, perform crazy stunts, and battle rival trucks for supremacy. In the distant future of this world, truck racing has evolved into brutal contests where survival is key. You'll engage in high-speed races, navigate hazardous road sections, and even take daring jumps from trampolines. Show no mercy to your competitors—ram their vehicles off the road or blast them into oblivion with your car-mounted weaponry.
Fuel Your Success: Step on the gas, collect nitro cylinders, rockets, and first aid kits, and use them strategically to outmaneuver and overpower your adversaries. Upgrade your monster truck's engine, nitro capacity, armor, wheels, rockets, and suspension to transform it into a true beast on wheels. Purchase unique skills and stickers to make your truck stand out from the competition. Don't forget to keep your fuel tank topped up to tackle new challenges and climb to the top of the leaderboard. It's your time to shine, and victory is within reach!
Mad Truck Challenge Special offers heart-pounding action, intense competition, and endless opportunities for customization and upgrades. Are you ready to dominate the chaotic world of monster truck racing? Strap in and prepare for the ride of your life! Make sure to return for more trucks, cars and other fun online games unblocked here on BrightyGames!

Date Added Chicago Time: 25 October 2023
Tags:

truck

trucks

monster trucks

drive

driving

1 player

mad truck

4x4

offroad

off the road

vikings

rockets

nitro

boost

mad truck games

truck games unblocked

monster truck unblocked

mad truck challenge special unblocked
Available on: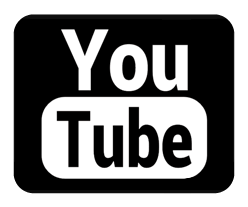 Latest Games Added