Description:
What Is Super Stunt Car 7?
Experience the exhilarating sensation of embracing your inner racer with the immersive "Super Stunt Car 7" gameplay. This captivating endeavour seamlessly transports the realm of high-speed automobiles, awe-inspiring stunts, and demanding race circuits directly to your own computer. This game is specifically tailored to cater to the preferences of racing aficionados and anyone seeking high levels of excitement, positioning itself as a notable contender within the realm of vehicle games.
Explore the intricacies of the dynamic and high-speed realm of Super Stunt Car 7, an esteemed exemplar within the genre of personal computer-based automotive gaming. Categorized under the unblocked classification, this game offers seamless accessibility, allowing anyone to conveniently access and experience a thrilling and fast-paced experience at their discretion.
Super Stunt Car 7 offers a wide range of vehicles, each of which serves as more than simply a means of transportation but rather as an embodiment of one's racing identity. Each automobile is equipped with distinct characteristics and capabilities that are ready to be evaluated on racing circuits. The objective is to achieve victory in races, amass financial resources, and thereafter allocate them towards enhancing one's dream vehicle, augmenting its unparalleled performance on racing circuits.
Nevertheless, the focus extends beyond the automobiles. The game has meticulously crafted race courses that enhance the whole racing experience. Each race presents a fresh challenge, with sky-high leaps, dizzying loops, and hairpin turns that put your drifting talents to the test. The tracks are not only thoroughfares but rather dynamic pathways deliberately designed to challenge and extend one's boundaries.
If one has the requisite determination, aptitude, and fervour to establish supremacy in the realm of racing, then "Super Stunt Car 7" presents itself as the ideal platform. Assume control of the vehicle's primary operating position, activate the engine's power, and initiate the commencement of an exhilarating journey. Participate in the enjoyable event, with the ultimate victor emerging triumphant. Make sure to return for more cars and fun online games unblocked here on BrightyGames!

Date Added Chicago Time: 10 October 2023
Tags:

cars

car games unblocked

car games online

car games for kids

online car games

free car games

driving

speed

skill

3d games

fun

super stunt car 7 unblocked

webgl

unblocked games premium

unblocked games at school
Available on: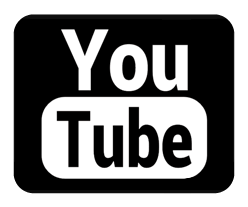 Latest Games Added