Description:
Play Low's Adventures 2 game free and unblocked on BrightyGames!
As you go through the second chapter of Low's Adventures 2, you will continue to guide a man called Lowe through the fantastical world he has found himself. On the screen in front of you, your character will seem to be in a certain area. This location will be shown on the screen. You will be in charge of directing his activities with the aid of the control keys. The hero will continue to go ahead down the road while following your instructions, eventually picking up speed. Along the path he will travel, he will come across craters in the ground, barriers, and other potential hazards.

The hero will run forward down the path, gradually increasing his speed as you require him. He will come across potholes in the ground, barriers, and other dangerous situations as he travels. You will have to do certain things when approaching them for your hero to jump and fly through the air while avoiding all risks. Monsters will also be encountered on your journey. You can either run over them or crush them by jumping on their heads while on the run. Throughout the area will be gold coins, which you will need to collect to complete your mission. They will reward you with points and can provide the hero with a variety of extra abilities.
Tips In Low's Adventures 2?
When you get closer to them, you will need to take action so that your hero will leap into the air and navigate all of these perils while flying through the air. You should also prepare to face some beasts. You may either sprint past them and leap over them, or you can jump on their heads and smash them. You are going to need to walk about picking up the gold coins that are going to be dispersed all over the region. They will fetch you points and have the potential to bestow a variety of beneficial skills on the hero.
How To Play Online Low's Adventures 2 Game?

When playing Low's Adventures 2 first use the Move with W, A, and D, and make your way through the levels to collect all of the needed coins from them. Get to the end of the level without falling into any pits, spikes, or other forms of traps or perils, including opponents, since monsters lurk about, and you need to avoid striking them head-on. Good luck, and have a blast in this
multiplayer
Low's Adventures 2 Online game unblocked
io game
here on Brightygames!
Other Similar Online Games
:
Vegas Clash 3D
Ferge.io
Call of Ops 3
Battlefield Elite 3D
Petz.lol
Minipoly.io
Egg Wars
Taming.io
Ferals.io
SandStrike.io
Fury Wars Online
Low's Adventures 2
Release Date February 2023
Date Added Chicago Time: 11 June 2021
Platform PC and mobile devices.
Content rating Pegi 6

Walkthrough
Check the video instructions and Youtube gameplay of Low's Adventures 2 on Brightygames.com.
Tags:

arcade

pixel

graphics

platform

coins

collect

monsters

jump

collecting

webgl

lows adventures math playground

lows adventures unblocked

math playground unblocked

types of adventure game
Available on: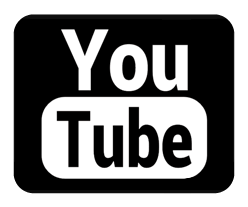 Latest Games Added